World's slimmest 3.5in external HDD uncovered
Freecom's Hard Drive XS
Freecom has unveiled what it's claimed is the world's smallest 3.5in desktop hard drive.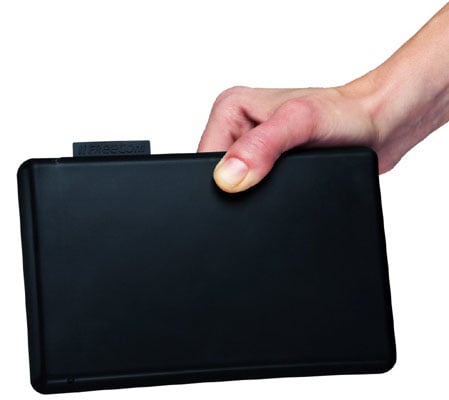 Freecom's 3.5in Hard Drive XS
The 180 x 112.5 x 30mm Hard Drive XS weighs in at just 860g, yet will provide a storage capacity of 1TB.
Its rubber body should help minimise any risk of your sweaty hands dropping the drive – it's not an SSD after all. Freecom also decided to expel any form of fan from the XS, which it claimed results in "almost silent" operation.
Data is accessed at 480Mb/s over a USB 2.0 connection, but Windows users can use Turbo USB for a 30 per cent improvement, Freecom claimed.
Freecom's Hard Drive XS is available now in Europe. The 500GB model's priced at €79 (£70/$107), while the 1TB option costs €109 (£97/$148). ®
COMMENTS
RE: Really...
No but it does mention the width - 3.5in... yours sounds like it's based based on a 2.5in. Size usually has a significant impact on capacity...
This just in: "AC poster reports 2.5in HDD to be SLIMMER and LESS CAPACIOUS than a 3.5in! World holds breath!"
Really...
My WD Passport drive is much slimmer
Metric
Height 15 mm
Length 126.15 mm
Width 79.5 mm
Weight 0.18 kg
ok it's only 320 Gb, but the title doesn't mention capacity