World's slimmest 3.5in external HDD uncovered
Freecom's Hard Drive XS
Freecom has unveiled what it's claimed is the world's smallest 3.5in desktop hard drive.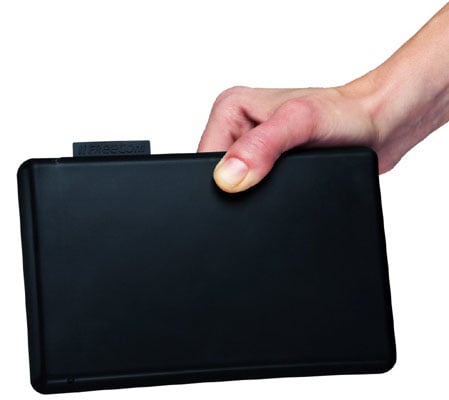 Freecom's 3.5in Hard Drive XS
The 180 x 112.5 x 30mm Hard Drive XS weighs in at just 860g, yet will provide a storage capacity of 1TB.
Its rubber body should help minimise any risk of your sweaty hands dropping the drive – it's not an SSD after all. Freecom also decided to expel any form of fan from the XS, which it claimed results in "almost silent" operation.
Data is accessed at 480Mb/s over a USB 2.0 connection, but Windows users can use Turbo USB for a 30 per cent improvement, Freecom claimed.
Freecom's Hard Drive XS is available now in Europe. The 500GB model's priced at €79 (£70/$107), while the 1TB option costs €109 (£97/$148). ®
Sponsored: RAID: End of an era?