XM-I X-mini II travel speaker
Pocket-sized sonic expander
Review When we tested XM-I's X-Mini Max travel speakers last year, we were pretty impressed. OK, we wouldn't describe them as hi-fi, in fact we wouldn't even describe them as fi but, as a trade off between cost, size and sound quality, they were hard to beat. XM-I has now updated its basic Mini mono speaker – the Max was essentially two tethered together – and come up with the Mini II.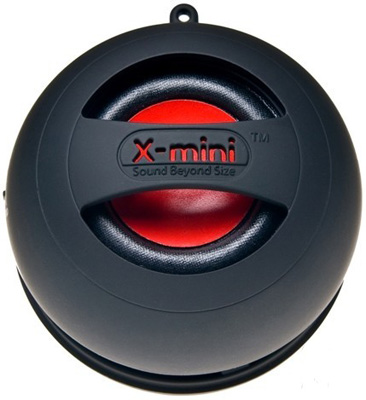 XM-I's X-mini II maybe mono, but is a sound choice for travelling light
Since the basic design of the Mini wasn't broke XM-I has wisely decided not to fix it, the X-min II being more or less the same, just a little bigger. So instead of a 52 x 52 x 35mm unit weighing 52g with a 36mm speaker, you now get a 60 x 60 x 44mm unit weighing 83g unit with a 40mm speaker. Power output has gone up too, from 2.2W to 2.5W.
Those dimension are for a closed unit – give the top half of the speaker a twist to the left and a 15mm tall concertina section springs open. XM-I calls this the Base Expansion System and the idea is that the increased internal volume improves the bass without making the speaker bigger or heavier.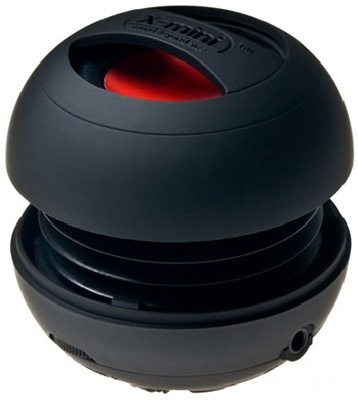 Expanding body parts deliver a noticeable bass enchancement
Other changes over the Mini include a longer battery life – up from four to eleven hours on a full charge, the addition of a built-in 120mm long 3.5mm audio cable that stows away at the bottom of the speaker when not in use and a circular volume control.
Sponsored: Minds Mastering Machines - Call for papers now open