IBM deals on big Power iron in Q2
You'll need a new system just to work out the discount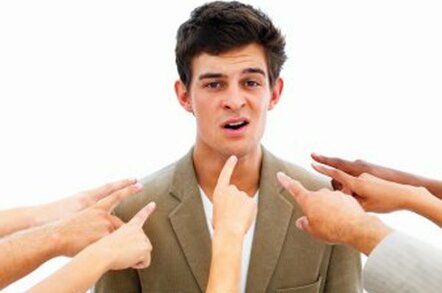 There are only three marketing levers in the information technology business: technology, price, and FUD. Without a refresh for top-end Power Systems as part of the April 28 update of the product line, IBM needed to pull one of these three levers.
For Big Blue, the technology lever is stuck along with Power6 and Power6+ clock speeds at 5 GHz. Fear, uncertainty and doubt don't work on your own customer base as well as they do on someone else's. So that leaves price.
Late last week, Big Blue pulled the price lever, kicking out two separate promotions. One came out on Thursday for the Power 595, followed by another on Friday for the Power 570.
The deals are similar in that they both give away some (but not all) of the base processor cards, on which processing and memory capacity is physically located, for free. They apply to Power 570 or Power 595 machines, with specific configurations of processor cores and main memory activated.
You need a PhD in IBMese and access to Big Blue's online configurators to figure out what the effective discount might be for these promotions. It is impossible to understand why IBM makes these deals so complex, and it can't be easy on its sales force and channel partners.
On the Power 595 deal, which you can see in detail here, IBM is requiring customers to buy nearly fully configured systems with a decent amount of main memory (12 GB per core). But it is giving customers all but one or two of the base processor books that comprise the processing complex of the Power 595 to customers for free.
You will still have to pay to activate the sleeping cores and gigabytes of memory on those free boards. Don't get the wrong impression that IBM is giving away the capacity - it is merely giving away the base board that lets you buy the capacity.
At the low-end of the deal, a four-book Power 595 (which has 32 cores) has to have 28 of those cores activated at 384 GB of memory; then IBM will give customers three of the four processor books for free.
On the top-end configuration, with eight processor books, customers have to pay to activate 57 of the 64 cores and turn on 768 GB of memory. IBM will then give them six of the eight base books for free.
The deal can be applied to Power 595 boxes using Power6 processor books with CPUs running at 4.2 GHz or 5 GHz, the only two speeds that are available and which were announced a little more than a year ago. The 4.2 GHz Power6 processor book for the Power 595 costs $42,000 and the 5 GHz version costs $60,500. It costs $21,100 to activate one 4.2 GHz core and $30,300 to activate a 5 GHz core. 1 GB of main memory costs $1,515 to activate.
So on the base Power 595 with 28 cores activated and 384 GB of memory, the central electronics complex (books with memory and CPU activated) alone would cost $1.34m, and by giving away the three boards, IBM shaves 9.4 per cent off the price. Shifting to 5 GHz processors raises the price to $1.67m, but the book giveaway cuts the price by 10.8 per cent. On a top-end Power 595 with all eight processor books and using 5 GHz chips, the CEC with 57 cores turned on and 768 GB of memory would run to $3.37m: giving away six books cuts the price by 10.8 per cent again.
Would it not be easier for IBM to just cut 10 per cent off Power 595 base configurations, with X cores running at Y speed and with Z memory installed?
Anyway, on the Power 570 deal, there are processor cards instead of processor books, but the basic shape of the deal is the same. Customers who buy Power 570 machines using 4.4 GHz or 5 GHz Power6+ processor - as announced last October, although IBM did not tell anyone they were using Power6+ chips - will get all of the base cards for free. The Power 570's 4.4 GHz base card costs $8,772, and it costs another $17,544 to activate a single core on the machine. The 5 GHz card costs $13,302 and core activations cost $26,604 a pop. Main memory activation costs the same $1,515 per GB.
So on the base machines in the Power 570 promotion, which have four cards with eight cores and 112 GB of main memory activated, the list price of the CEC comes to $345,120, but the freebie four processor cards drops the price by 10.2 per cent. On the faster 5 GHz configuration, the price rises to $435,720 for the CEC, but the freebie cards shave 12.2 per cent off the price.
There are also discount offers on Power 570s that use the 4.2 GHz Power6+ double-up chips. These are thought to be dual-chip modules with two cores in a single socket, although no one from IBM will talk about them.
The discount works out the same way, but customers have to activate all the cores on 16, 24, or 32 core machines and slap 12 GB per core on the box. On these cards, it costs $21,942 to buy the processor card and it costs $21,942 to activate each of the four cores on the board. So on the base configuration with four cards and 192 GB of memory, IBM is giving what amounts to an 18 per cent discount, but on the heaviest configuration, with 32 cores activated and 384 GB of memory, the discount is cut in half to 9 per cent.
These Power 595 and Power 570 promotions outlined above run until June 18, which is two weeks before the end of the second quarter. IBM wants the gear installed by July 31, which means it can book the revenue in late Q2 or early Q3, depending on which side of June 30 the delivery date falls on. ®
Sponsored: Minds Mastering Machines - Call for papers now open