Smartphone production isn't easy, finds Garmin
'Complexity' delays Linux smartphone's launch
Garmin has hinted that smartphone complexities are behind its decision to delay launch of its "easy-to-use" G60 Nüvifone.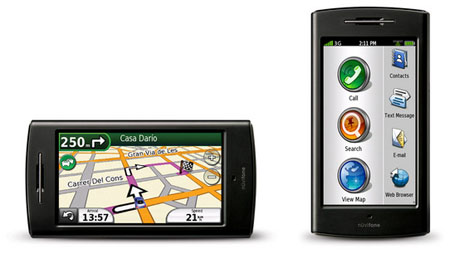 Garmin's G60: launch delayed
The G60 - a result of Garmin's partnership with Asus - is said to have been designed with less technologically-minded folk in mind. It was supposed to launch during the first half of this year.
But making a simple-to-use gadget obviously isn't easy and Garmin's President, Cliff Pemble, admitted during a recent conference call that the G60 now won't launch until the second half of the year.
He didn't disclose the reasons behind the delay, but stressed that "smartphones are complicated and bringing one to market... is not an easy task".
Once it does appear on shelves, the Linux-based G60 will have three primary icons: Call, Search and View Map that aim to make navigating your way around the phone as easy as pie.
The G60 Nüvifone will also feature quad-band GSM/GPRS/Edge support and allow for 7.2Mb/s HSDPA 3G and Wi-Fi. ®
Sponsored: Application managers: What's keeping you up at night?