Next Grand Theft Auto to reward good behaviour?
But more seductive, the Dark Side is
A videogame survey's hinted that Grand Theft Auto developer Rockstar could be considering a "karma system" for the videogame's next instalment.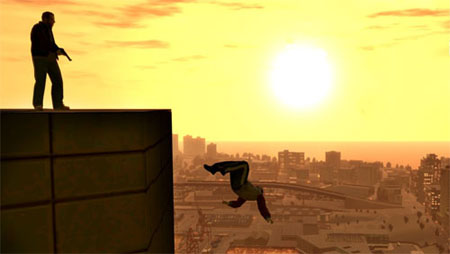 More bad deeds than good could see the storyline change accordingly
Blogger Da Ill One recently took part in an online survey about videogame features and stumbled across a question asking for his opinion of a "good vs. evil actions" system in the GTA series.
The question said the karma function would see gamers able to choose their overall path by doing good or bad actions, with your chosen deeds having a "cumulative impact on how the game unfolds".
Rockstar would probably have to do a fair bit of re-coding so players could choose a 'good' route, because we don't remember options to help old ladies across the road or to give Liberty City's homeless your spare change.
The question asked participants to rate the idea of a karma system as either a "Big improvement", "Minor improvement", "Neither better nor worse", "Slightly worse" or "A lot worse".
What's your opinion? ®
Sponsored: Minds Mastering Machines - Call for papers now open