Wacky telly firm unveils me-too netbook
Hannspree's Hannsnote hannounced
Until now Hannspree was only known for its wacky tellies, but now the firm's set its sights on the bulging netbook market.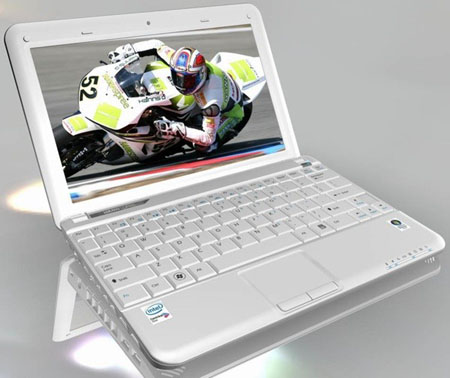 Hannspree's Hannsnote: Wind renamed?
Sadly not as uniquely styled as some of its TV designs, Hannspree's 10in Hannsnote looks just like every other netbook already on the shelf - and the MSI Wind in particular. It so closely resembles the MSI machine, we reckon it's a rebadge.
Underneath the machine's shell will be an Intel Atom N270 processor, an Intel GMA950 integrated graphics core and a single gigabyte of memory.
It'll come with a 160GB hard drive and be equipped with Wi-Fi and Bluetooth connectivity.
Precious little else is known about the netbook's other features, aside from the fact that it'll sport three USB 2.0 ports and a 1.3Mp webcam.

Standard netbook specs
Hannspree's Hannsnote is expected to cost £289 when it goes on sale - although the company didn't say when that will be. ®
COMMENTS
Will their warranty suck as hard...
Will their warranty suck as hard as with their monitors. Because in that dept. it's the standard procedure of RMA'ing a broken monitor, and getting an even more broken one in return, until you give up and go away.