Juniper punts 'next-gen' network hardware
Unified field theory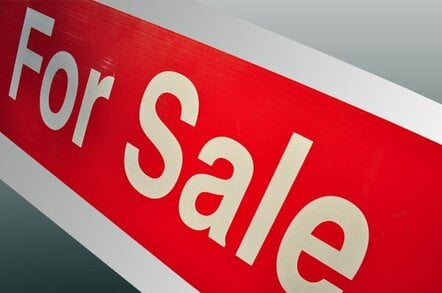 Juniper Networks has announced what it refers to as its "next generation network infrastructure for the distributed enterprise" - meaning four new services gateways in its SRX series and a new line of EX series Ethernet switches.
The company makes some bold claims about its new offerings. First, it says that one of the new gateways, the SRX240, can provide up to five times the "security performance" of its competition. Second, it says that a recent independent study by Forrester Consulting found that Juniper switches and routers coupled with the company's Junos network operating systems can result in an overall network-operation cost reduction of 41 per cent.
We asked Juniper to explain those claims - exactly what metric they used for security performance, for example - but no spokesperson was readily available. If you'd like to take a look at the Forrester study, however, you can get your own copy here (registration required).
Juniper includes a quartet of new service gateways in its announcement. The entry-level item on the list, the SRX100, will be available with "a variety of fixed form-factor options" when it's released in the third quarter of this year starting at $699.
The SRX100's three big brothers are available today. They include the $1,099 SRX210, with a claimed firewall performance of 750Mbps and VPN speed of 75Mbps, and two Gigabit Ethernet and six 10/100BASE-T ports plus a single expansion slot. The aforementioned security-boosting SRX240 claims a firewall performance of 1.5Gbps and VPN of 250Mbps and includes 16 Gigabit Ethernet ports and four expansion slots for $2,999.
At the top of the new gateway line is the beefy $16,000 SRX650, with a claimed maximum firewall performance of 7Gbps and VPN speed of 1.5Gbps. The configurable SRX650 includes four fixed Gigabit Ethernet ports plus eight expansion slots for WAN/LAN interface options, including dual and quad port T1/E1, 16 copper Gigabit Ethernet ports, and 24 copper Gigabit Ethernet ports with four SFP ports. PoE is optional on both Gigabit Ethernet modules.
The SRX210, SRX240, and SRX650 all include UTM (unified threat management) capability, including IPS, antispam, antivirus, and web filtering. All run the most-recent version of Juniper's network operating system, Junos 9.5.
The fixed-config, low-power EX2200 series is the latest in Juniper's line of Ethernet switches, which it inaugurated last year. Starting at $2,400 when they appear in the first quarter of next year, the EX2200 line will include four models of 24 or 48 Gigabit Ethernet ports, with or without PoE, and will run Junos 10.1.
As you may have noticed, 10GbE is nowhere to be seen - even as modular option - despite its rising popularity.
Juniper is undoubtedly hoping for a boost to its bottom line from these new offerings. In its most-recent financial report, the company reported that it had lost $4.5m in the first quarter of this year - a dive from a profit of $132.5m in the previous quarter and from $110.4m in the same quarter in 2008.
Still, the company has about $2.3bn in the bank, ensuring that it can ride out the Meltdown until those new EX2200 switches appear next year. ®
Sponsored: Minds Mastering Machines - Call for papers now open