Big Blue bows to Zeus
STEC SSDs for storage and servers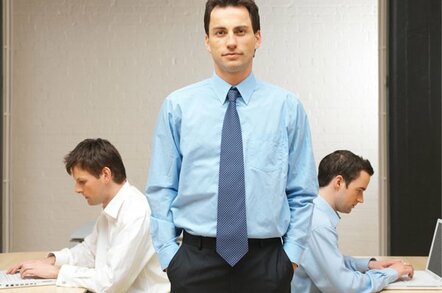 IBM is incorporating STEC Zeus solid state drives into its DS8000 storage arrays and its Power Series servers and direct-attach storage (DAS).
IBM will be the first to market with STEC's Zeus IOPS SAS interface SSD. IBM Power Series servers will offer faster I/O response rates than servers relying solely on hard disk drives.
"Solid state flash technology promises to revolutionize the IT industry, bringing greater value to customers by increasing performance across an ever increasing range of applications and workloads," said Mike Desens, IBM VP for systems design and Poughkeepsie senior location executive. "STEC's technology on IBM systems will be important in the development of the next-generation data center."
STEC said its Zeus-IOPS SSD product family is the world's most broadly deployed SSD technology.
This announcement is intriguing because IBM has previously partnered with Fusion-io, using that firm's ioDrives in a SAN Volume Controller (SVC) set-up to demonstrate a million IOPS in Project QuickSilver, which was exceeded by an HP-Fusion-io demo. An IBM executive also provided a supporting quote to SandForce when it launched its potentially revolutionary SDD controller.
Yet in the end, IBM has chosen to base its SSD strategy on STEC technology, proven already in use by EMC, Sun, and others in storage array applications. STEC must have given IBM assurances about its technology developments that satisfied any concerns about the SandForce controller technology and about the Fusion-io alternative.
The IBM deal is the first time STEC SSDs are being used in server applications, and it provides STEC with a huge advantage in pursuing other server SSD applications with potential OEM customers. ®
Sponsored: Minds Mastering Machines - Call for papers now open