Broadcom aims big guns at Emulex
Resorts to rough wooing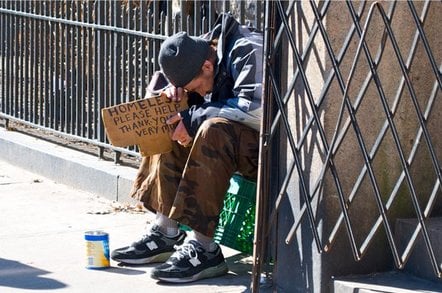 Update Broadcom has accused the Emulex board of "intransigence", after announcing an all-cash $9.25/share offer for the network adapter and array switch vendor.
Broadcom president and CEO Scott McGregor said: "We are disappointed by Emulex Corporation's rejection of Broadcom's proposal which would deliver substantial, immediate and highly certain value to Emulex's stockholders, while further providing significant benefits to customers and employees alike."
Broadcom also announced the filing of a preliminary consent solicitation statement to amend Emulex's Bylaws to allow stockholders to call a special meeting of stockholders.
It solicits stockholders' consent for certain amendments to Emulex's Bylaws (including allowing Emulex stockholders holding 10 per cent or more of the shares outstanding of Emulex to call a special meeting of stockholders), consent for appointment of representatives of Broadcom as stockholders' agents for purposes of calling a special meeting of the stockholders of Emulex and consent for repealing any amendments of Emulex's Bylaws adopted by its Board of Directors on or after January 15, 2009, understood to be a reference to the Emulex poison pill takeover defence.
Demonstrating a level of impatience with the Emulex board and riding somewhat roughshod over its wish to keep communications private, McGregor said: "The Emulex Board's response on Monday and its continued unwillingness to engage in discussions with Broadcom are clearly not in the best interests of either its stockholders or its customers.
"This intransigence could cause needless delay in efforts to combine our two companies, leading to further deterioration of Emulex's market share and stockholder value."
McGregor proceeded to hammer more nails in the coffin of sensitive and respectful discourse, saying: "Emulex's Board has taken steps, including the adoption of a 'poison pill' and the imposition of bylaw amendments, to erect barriers to stockholders' ability to express their will as owners of Emulex. While we much prefer to arrive at a negotiated agreement with Emulex, the Emulex Board has left us with no choice but to ask Emulex stockholders to call for a special meeting of stockholders so that they can consider the merits of our offer for themselves."
Then Broadcom fastened the lid even tighter, stating: "While Emulex has touted its "design wins" in its response to Broadcom and in other communications with the financial community, it has failed to demonstrate an ability to convert design wins into either revenue growth or market share. Over the last several years, including this most recent quarter, Emulex has continued to lose share to its larger competitor.
Sponsored: Minds Mastering Machines - Call for papers now open