Upcoming 'Gemini' BlackBerry Curve not 3G after all
Sorry...
Images of what's thought to be Research in Motion's next BlackBerry Curve have, unfortunately, revealed that the phone actually doesn't actually support 3G as originally thought.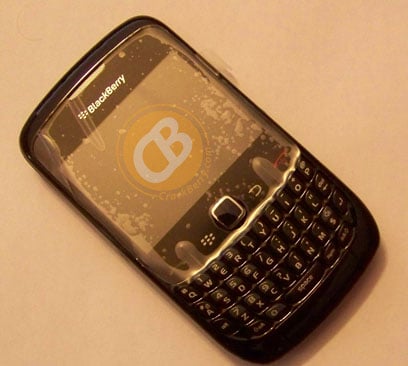 The BlackBerry Curve 8520
Images courtesy of Crackberry
Suggestions that the upcoming Curve - codenamed 'Gemini' - would be a 3G device were made earlier this year. But a shot of Gemini's 'About' menu's revealed that it only caters for Edge and Wi-Fi connections - very disappointing.
The phone is also called the 8520, instead of 9300 as previously thought.
Nonetheless, additional images reveal that the Curve 8520's shaping up to be quite a sexy phone.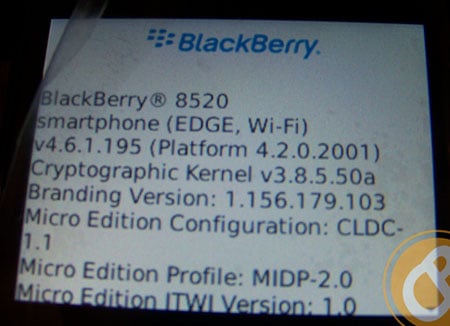 3G seems to have been left out
Its most notable feature is an "optical trackball" which replaces the Curve family's traditional physical trackball.
Dedicated media player buttons have been laid out across the phone's top, and a camera's built into the rear.
The top end, sides and part of the back have been rubberised, which could be handy – literally. RIM's also taken the opportunity to slap a "Curve" logo into the 8520's rubber.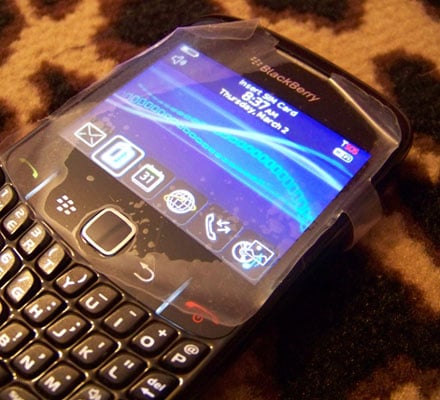 An optical trackpad and dedicated media buttons feature
The firm's yet to officially acknowledge the Curve 8520's existence, so a launch date or pricing information's not available. ®
COMMENTS
I think...
.... RIM have gone into fail safe mode. Lets face it, their first attempt at 3g enabled phones have stank like a bin of old meat. Firmware so buggy you can take the battery out and find an ants nest, and at the root of it all is the firmware. Which updates haven't cured.
RIM have probably thought they can get away with churning out a sexy looking device and remove fast data services to avoid development costs to get 3g working.... Well done. Ruin the market gains with the consumer you have made the last year. Talk about bury the head in the sand.
Hey Rim?!?
2002 called. They want their phone back.