IT utilities, the biggest game in town
Is your supplier a player or not?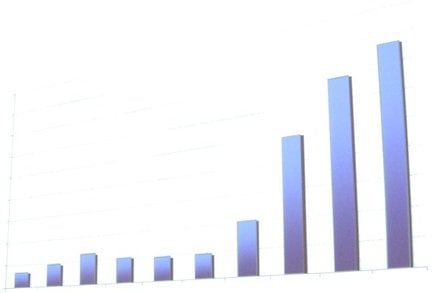 Comment IT suppliers are lining up to play at the Data Centre Casino, the biggest IT game in the world, to stake a claim as a supplier of IT services as utilities. There are just two tables with limited seats; complete systems on one, essential components on the other. Are your IT suppliers in the game or not?
This is all about rewiring the data centre, Nicolas Carr Big Switch style, to deliver IT applications over the wire through a socket in the wall. With server virtualisation and cloud computing ideas in rapid development, IT vendors are pushing the public and private cloud concepts.
Public clouds provide raw IT platform services: pay-as-you-go compute, storage, and base application services from a global data centre infrastructure. There are very few players; for example, Amazon and Google with Microsoft building out its own infrastructure. These players build their own specialised infrastructures and represent a highly disruptive threat to existing business data centre suppliers.
It's probable that an exceedingly small number of suppliers have the will and financial resources to enter this market. They'll need annual revenue in the tens of billions and an existing global data centre infrastructure as a base. Cisco, IBM, and HP will be on that list - and that, amongst existing IT players, is probably that. The general public cloud IT supplier game is probably already closed to everybody else.
Suppliers like Mimecast, Parascale, Nirvanix, and others will have to develop niche public cloud offerings.
Private clouds
Private clouds will deliver applications as utility services inside a business to its users and partners. The developing mainstream concept is that these services will come from a data centre resource composed of unified and virtualised compute, storage, and networking components under the management of system software at data centre, hypervisor, and operating system levels.
This is where the bulk of the cloud IT market will be: re-equipping enterprise data centres to become IT power stations, generating applications as services, and gaining economies of scale from the high utilisation of commodity resources such as bladed x86 processors, scalable modular storage arrays, and an underlying Ethernet network.
Suppliers to this market can either supply complete systems or essential components for them, and there is an ongoing structural change in the industry as suppliers re-organise and acquire technologies in order to be a private cloud system or component supplier. Staking a claim to play at the complete-systems table requires the possession of existing major components, annual turnover of several billion dollars, determination, the cash resources to obtain the missing components, and a long-term committment.
At an overview level the major components of complete private cloud systems are pretty clear: scalable, powerful and cheap servers; virtualising server software; integrated, virtualised, and hugely scalable storage; a virtualised 10GbE network switching infrastructure; Fibre Channel over Ethernet capability to link servers and storage across Ethernet; disaster recovery capabilities; service-quality tracking and control; and management of a virtualised data centre. We could very broadly summarise these components as servers, virtualisation software, networking and storage. Complete-systems suppliers must have all four.
The main players are Cisco, HP, and IBM. Possibly Dell could join them, but there is a question over the scalability of its storage arrays and, for this writer, its ambition. Oracle/Sun might be a player, but chances are that Oracle would limit itself to the supply of complete private cloud stacks for its own applications and not be a general player. There may be scope for a Japanese player here as well, but - after these six - it seems apparent that the complete private cloud system supplier group is closed. The table stakes are just too huge for any more new entrants.
Take EMC for example. It has storage and virtualising software but no networking and no servers. It cannot be a complete-systems supplier.
Sponsored: Minds Mastering Machines - Call for papers now open