USB gadget warns of impending suffocation
Breathe easy
Worried that the air around you isn't very clean? Well, a USB-powered gadget aims to tell whether it is or not.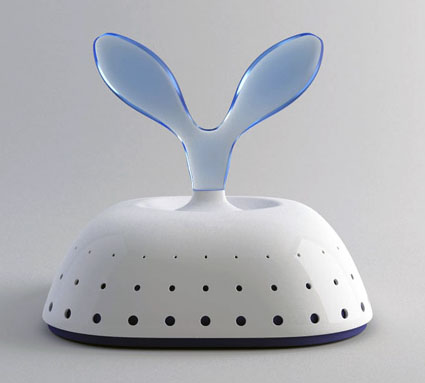 The Breathing Bud Air Quality Indicator: does exactly what it says
The Breathing Bud Air Quality Indicator is a concept gadget that would essentially continually analyse the quality of the air around it and then change colour according to how clean or disgusting your oxygen supply is.
Designed by Xinxin Wang and Zhi Chai, the gadget would feature vents at its base where air would be sucked in for analysis. The "bud" on its top would glow blue if the recently analysed air's of good quality, but change to pink if, say, someone's just let rip.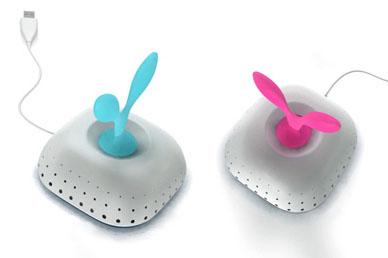 Blue is good, pink is bad
Powered over USB, the gadget would also feed air analysis data to your PC so you could compare the air quality in your living room to "standards that are easily available off the net".
The only problem, as Register Hardware see it, is what action you're supposed to take when the bud glows pink. Move rooms, perhaps? Open a window? Maybe even buy an oxygen tank? ®
Sponsored: Minds Mastering Machines - Call for papers now open