Oracle to intensify battle with Salesforce.com
Seven services spied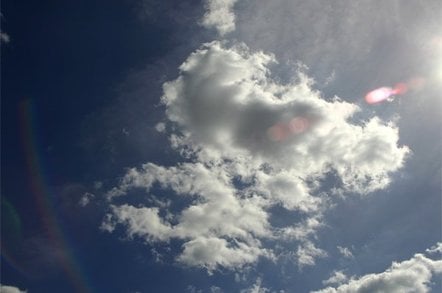 Oracle is developing seven new online business products in a big move into software as a service, according to reports.
The move will see the firm's rivalry with Salesforce.com - in which Oracle chief Larry Ellison was an early investor and Salesforce boss Marc Benioff is ex-Oracle - intensify. Ellison was also an investor in rival Saas house Netsuite.
It's not yet clear when Oracle plans to launch the new services, after plans for an announcement next week were shelved, according to the Wall Street Journal.
The new range will include products targeting marketing and product management, a service for the insurance industry, and personnel management software, the paper said.
The plans mark a shift for Oracle. Ellison has previously been dismissive of software as a service, saying its advocates "haven't figured out how to make any money". His firm has preferred to concentrate on its core and highly profitable licensing model.
However, according to IDC, total software as a service revenues are expected to grow by about 50 per cent this year to $12.4bn.
At the same time, in what looks to be a long recession, customers may find monthly fees for software-as-a-service easier to push past their financial controllers than the sort of mega license fees Oracle's full-fat products command.
The apparent plans also throw a new light on Oracle's purchase of Sun. Sun is of course a pusher of servers, and has long flogged the idea of grid computing. Unfortunately, it has found few takers for its grand vision.
Perhaps Ellison was searching for server suppliers and had a Viktor Kiam moment over Sun. Either way, it would presumably make sense for Oracle to really have ownership of its hardware should it decide to go into software.®