Strumpets strut Spain's Street View
Handy visual guide to Madrid leisure services
NSFW We're obliged to Manuel Santos this fine-ish spring morning for evidence of what happens when the newest kid on the net surveillance block meets a representative of the world's oldest profession, in this case on Madrid's Calle del Desengaño: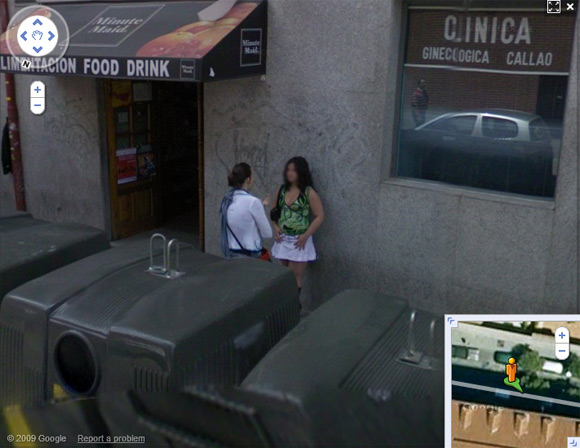 Yup, the gynaecological clinic is a nice touch, and for those prepared to dispute that this is in fact a young lady of the night should note that Calle del Desengaño (which rather agreeably translates as "Eyeopener Street") is a city-centre location infamous for its strumpetry.
In recent years there's been a significant increase in the numbers of prostitutes working Madrid's streets, many of them from South America and Eastern Europe. In the process, the competition for space has driven many further from the centre, and there's a bit of a beach party in the city's southwestern suburbs: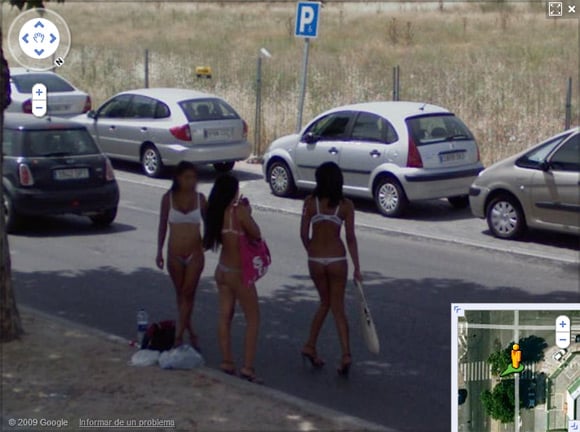 Good to see Google's face-blurring algorithm is working here, although its arse-obscuring tech clearly needs some fine tuning. ®
Sponsored: Are DLP and DTP still an issue?