Point solutions are the enemy of data compliance
Three papers about IT and data governance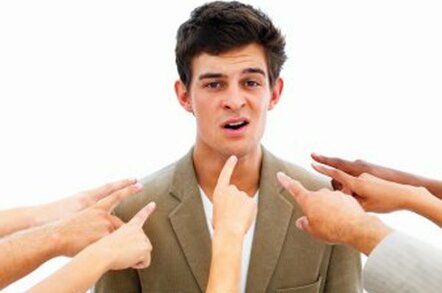 The rules of the IT game grow longer by the day, and for many it is a struggle to keep up. But good IT governance makes life easier, while saving money and improving profitability. At any rate, this is the thesis of these three vendor papers from the Reg Library. Read on.
Compliance: Meeting the demands of data law
"Point solutions are the enemy of data compliance", this Microsoft paper baldly states. The author catalogues all the data laws that UK businesses must comply with and then claims: "Yet despite pressures to comply, only a tiny percentage of UK businesses have adequate IT governance in place. The IT Governance consultancy found that only 12 per cent of businesses take technology seriously enough to operate full governance measures".
Poor IT governance translates into higher failure rates of IT-driven business projects, according to the paper claims. Companies with fewer than 5,000 employees i.e. most companies - are most likely to be remiss. And those that do take compliance seriously, companies in the financial and public sectors, tend to approach each regulatory obligation one at a time, creating information silos. Which as we all know is a Bad Thing.
Calling for "holistic compliance management", the paper ends with the contribution that Microsoft business productivity software has to play in achieving this goal. Coming after such a trenchant analysis, the conclusion is something of a damp squib. Of course, Microsoft Office shops may call it differently.
Transforming IT through convergence, alignment and good governance
This Oracle paper draws together two strategic trends in IT - the push for good IT governance (as exemplified by frameworks such as ITIL) with the emergence of software as a service.
Drawing on a 2004 Harvard Business School study of 250 companies, the paper notes that firms with "superior IT governance had profits that were at least 20 per cent higher than firms with poor governance. IT governance starts with properly aligned IT goals, but at the core of governance is IT's implementation of consistent policies, processes, controls and best practices that fulfill those goals".
According to Oracle, SaaS can enable companies to improve service delivery ensure that IT provision is aligned with business goals. Oracle, of course, has its own software-as-a-service, Oracle on-Demand. The paper concludes with three case studies of large companies that consolidated their IT processes, using this service. This is a good paper, but clearly one for big Oracle shops.
This typically solid paper from Dataflux is sub-titled "Seven Ways Your Data Governance Program Can Help You Save Money". The author, Gwen Thomas, seeks to show how a properly implemented data governance programme will tear down those pesky silos, by avoiding unnecessary technology work, avoiding duplicate controls, avoid costly project delays, and so on. In other words, good organisation upfront saves heartache down the line. In essence, this also sums up what Microsoft and Oracle have to say on the matter. ®
Sponsored: Minds Mastering Machines - Call for papers now open