Morse signals tough times
Shares slump after Q3 loss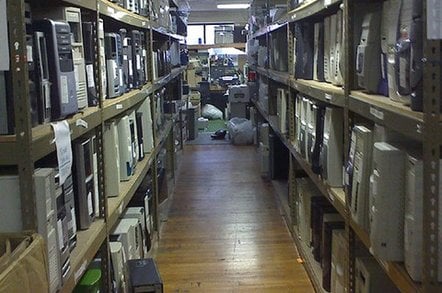 Morse shares fell by almost a quarter today after the technology consultancy announced lower profits for the nine months ended 31 March 2009 and a dispute over one of its contracts.
The company said it made an operating loss of £400,000 in the three months ended 31 March. In the last nine months it made revenues of £156.9m, down from £173.8m in the same period of 2008. Total operating profit was down to £2.8m from £7.8m in the same period of last year.
Morse will reverse a £500,000 operating profit it took last year for the South Tyneside and Gateshead Building Schools for the Future project. Morse won the £23m IT services contract in 2007, and said at the time that it had a pipeline of £300m for other BSF projects.
But in an interim management statement today Morse said: "Morse is now discussing a number of alleged performance issues with the client. Morse wholly refutes the allegations, but if they were to be upheld ultimately it could lead to termination of the contract.
"Morse remains committed and focused on the successful delivery of the STaG BSF contract."
Elsewhere the UK had a decent period - revenues fell from £96.4m to £83.9m, but thanks to cost-cutting profits grew from £3.1m to £4.4m. Margins grew from 3.2 per cent in 2008 to 5.2 per cent this year. Spain and Ireland fared less well - revenues fell only slightly from £41.8m to £41.7m, but a £1.4m profit was replaced by a £0.6m loss.
Morse expects restructuring in Ireland and Spain to help a bit but expects both countries to have "continued marginal profitabilty" until local economies improve.
The company said: "The trading environment for all our business units continues to be very challenging, compounded by the unprecedented global economic conditions. This is evidenced by longer sales cycles and deferral of contractual decisions."
The full statement is available here.®
Sponsored: Minds Mastering Machines - Call for papers now open