Edifier Luna 2 desktop speaker set
Class-D amp, 30W output for your laptop, anyone?
Edifier is generous with cables, packing the Luna 2 with USB-to-mini USB, 3.5-to-3.5mm and RCA-to-3.5mm adaptor cables in addition to a pleasingly thick RCA-RCA cable that's used to hook the two speakers together. To put the cherry on the cake, you also get an optical fibre audio cable. The cables are all of a decent length too, the RCA speaker connector cable running out to 170cm, allowing you to put the two speakers a decent distance apart.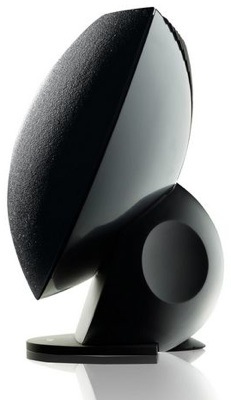 Class-D amplifier on board
For speakers of their size, the Luna 2's pump out a lot of volume. Technically speaking, each unit contains a 87.5mm full-range driver and a 17.5mm tweeter, and is rated at 30W RMS. We've never come across a set of desktop speakers that can pump out anything like this sort of volume.
Unusually for an active desktop speaker system, the Luna 2 uses a Class-D amplifier. The upsides of this are improved sound quality along with reduced size, weight and heat generation. The downside is increased complexity and thus cost.
After our experiences with Edifier's MP300 speakers we had high hopes for the Luna 2s before we even opened the box. By way of an 'in-at-the-deep-end' test we hooked them up to the office Dell and launched the 1963 recording of Morton Gould's American Salute played by the Philadelphia Orchestra and conducted by Eugene Ormandy.
A masterpiece of analogue stereo recording, Gould's tour de force came across with superb clarity and plenty of punch. Even at maximum volume the definition was excellent, while the balance between the tympani and brass was exemplary.
Moving on to Neil Young's After the Goldrush, the Luna 2 proved equally adept, balancing Young's plaintive vocals and the band's instrumentation – especially Danny Whitten's guitar - perfectly. To bring things a little more up to date, Nelly Furtado's Say it Right demonstrated that the Luna 2 could handle the worst that Timbaland's acoustically spacious, percussive and painfully modern production could throw at it, even at high volumes.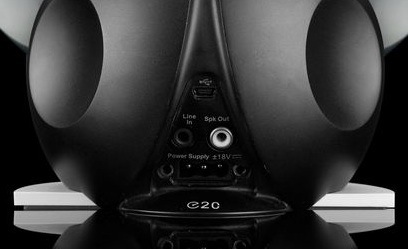 All the connectors come with cables
All this is not to say that the Luna 2 speakers are perfect. When compared to a good set of bookshelf speakers, vocals can sometimes come across as just a little too forward and aggressive, something that was particularly noticeable when we listened to Nanci Griffith's 1998 album Storms, which has an inherently forward vocal mix.