Panasas counts in revamped product range
Lower entry-level and SSD high-end performance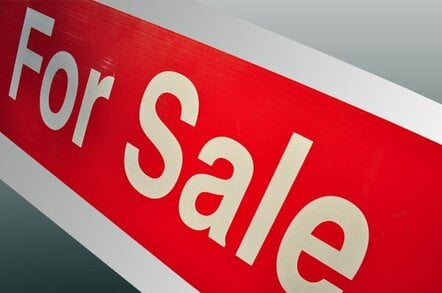 Parallel clustered file storage supplier Panasas has lowered its entry-level and increased its high-end performance, adding solid state disk and automatic data tiering.
Panasas, founded in 2003, started out as a high-performance computing (HPC) supplier. In 2006 it had two parallel file access products, the 3000 and 4000. These were replaced in 2008 when the line-up started with an entry-level ActiveStor 200, the mid-range 4000 and the high-end 6000. These ran the ActiveScale O/S and used the PanFS parallel file system. They were aimed as much at enterprises as HPC customers, and featured synchronous replication and a DirectFLOW I/O design for parallel access to files.
Now Panasas, which competes with NetApp and Isilon amongst others, has revved its product range again and introduced the ActiveStor 7 Series, 8 and 9 Series, with the 9 Series featuturing solid state disk (SSD) support and automatic virtual tiering. Asynchronous replication is now available across the range and the company has also introduced a Data Migration Utility to migrate customer data from existing Panasas systems.
The 7 Series is Panasas' lowest-priced entry-level system. Per performance module it provides up to 250MB/sec, to 12,000 IOPS, and up to 20TB of raw capacity - 200TB per rack.
The 8 Series has twice the performance of the 7 Series, and offers higher availability and better data management. Per performance module it has up to 600MB/sec bandwidth, up to 12,000 IOPS and up to 22TB raw capacity - up to 200TB per rack.
The 9 Series has, per performance module, up to 600MB/sec I/O bandwidth, to 21,000 IOPS and 4-16TB raw capacity, with a maximum of 160TB per rack.
It has Automatic Virtual Storage Tiering (AVST) using hybrid turbo blades featuring both SATA disks and SSD storage, and delivering, Panasas says, ten times the IOPS of its previous storage blades. The SSDs significantly lower access latency to data as well. AVST has three storage tiers on a blade and is self-managing, working without data movement between devices and without human intervention.
Host connectivity is 4 X 1GbitE on the 7 Series, ditto plus a single 10GbitE link on the 8 Series, and ditto but 2 X 10GbitE links on the 9 Series. InfiniBand is an option on the 8 and 9 series. The three models use 7,200rpm SATA disks with SSDs being reserved for the 9 Series. How the 9 Series achieves three storage tiers based on 1 SATA disk type and the SSD storage is not explained.
An asynchronous replication feauture will be introduced later this quarter. It successively compares data snapshots with the previous one and sends the changed data, the delta, to a remote Panasas system.
The new products are intended for use in data-intensive applications in the aerospace, energy, finance, government, life sciences, consumer products, and manufacturing industries. Customers can upgrade throughout the new range.
It's probable that the DirectFLOW parallel I/O feature will be replaced by parallel NFS at some stage.
The 7 and 8 Series products are available now, with the 9 Series coming along in the second half of this year. Pricing was not revealed. ®
Sponsored: Minds Mastering Machines - Call for papers now open