Cabinet Office stuck with creaking PCs for five years
What, no scrappage plan for computers?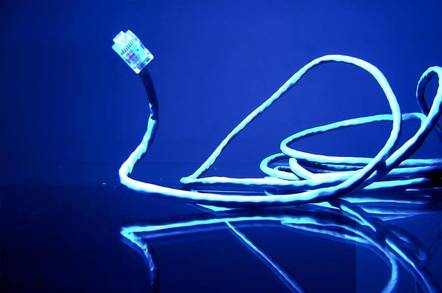 PC vendors looking to boost flagging sales by raiding the public purse can think again, after the Cabinet Office told MPs they would restrict their PCs to one per staffer and work their kit till they fell to bits
Tom Watson, Civil Service Minister at the Cabinet Office, outlined his department's efforts to reduce CO2 emissions in a Commons answer yesterday. He said the department last year used "929,000 kWh of electricity at a cost of £61,000 for its IT Services". This equated to 401 tonnes of CO2.
Desktops accounted for 420,000 kWh, printing 195,000kWh and the rest was down to its datacentre.
Asked what the department was doing to reduce greenhouse emissions, he reeled out a series of stock measures, including reducing the number of printers and replacing them with greener multifunction devices, putting monitors into standby, shutting down PCs after hours, using power management kit, offloading redundant kit and "starting to replace existing servers with storage area networking devices that implement storage virtualisation."
Sounds like a beanfeast for government suppliers, except that at the same time, he announced that "the lifecycle of all end user devices has been extended to five years" and "the number of PCs and laptops will be reduced to as close to one per person as possible.
At the same time, "thin client technology will be used with low-power consumption CPUs" and "services will be moved to a data centre using server technology that complies with the recommendations in the Greening Government ICT Strategy."
Hard-pressed tech vendors are keen to convince us that the best way to cut our energy usage, and therefore reduce CO2 emissions, is ditch our old kit and use shiny new, more efficient PCs.
The government professes to think the approach works for cars, and introduced a £2,000 subsidy in the budget to persuade drivers to scrap their old bangers and buy something less polluting.
But the Cabinet Office seems to think differently when it comes to tech kit, and will keep pushing its PCs till they fall apart. Then again, there aren't 1,000s of jobs in Labour constituencies dependent on PC kit. Are there? ®
Sponsored: Minds Mastering Machines - Call for papers now open