TVonics MDR-250
Rather good, considering the price
Round-the-back connectivity is rather better then average too. On top of the expected two Scart sockets and combined 3.5mm analogue and digital audio SPDIF outputs, the MDR-250 also has an RF modulator which means it can be hooked up to antediluvian tellies through the aerial socket rather.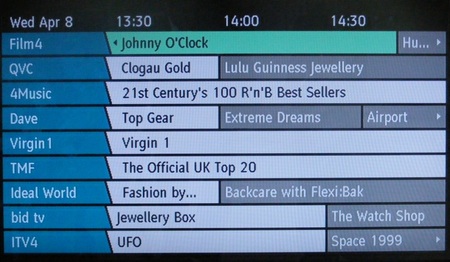 TVonics' standard EPG UI
Connecting the MDR-250 to a TV via an aerial cable doesn't do much for the picture quality, which is noticeably less clear, crisp and colourful than the one you get through a Scart cable but it sure beats having to buy a new TV.
The picture quality achieved when the MDR-240 was hooked up to a 32in Sony Bravia with a built-in Freeview tuner proved to be more than acceptable. That's not to say we couldn't tell the difference between the pictures from the built-in tuner and from the MDR-250. We could, the former being sharper and having better colour saturation, but you would have to flick back and forth directly to really notice the difference.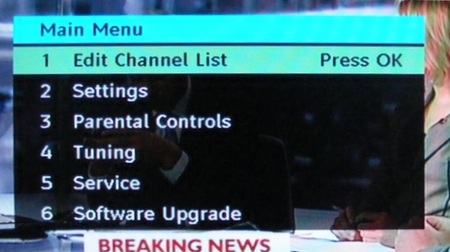 The MDR-250's eight-day electronic programme guide (EPG) is the same as that found on previous TVonics devices such as the DTR-Z500 Freeview digital video recorder and MFR-300 micro Freeview tuner which is a good thing as it's very easy on the eye with its olive and grey colour scheme. It's also clearly laid out, with eight channels on display at any given moment. When you fire up the guide, the current channel stays on in the background behind the EPG's transparent surround - another nice touch.
As is the norm with TVonics devices, the EPG doesn't let you set up a list of favourite channels as such but rather lets you re-order all the available channels and then hide the ones you don't want too see.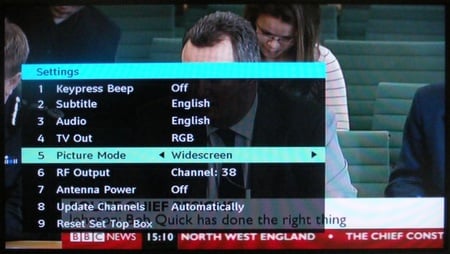 To make navigation easier, radio and TV listings are kept separate and the remote has a handy 'back' button which cycles through the channels you've recently viewed. If you really manage to lose yourself in the menu structure, a 'home' button instantly whisks you right back to the channel you were watching before you even thought about pushing the 'menu' button.