Marathon bundles up HA and FT with everRun 2G
Lockstepping fault tolerance for Xen virtual machines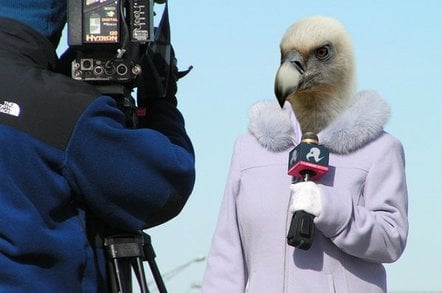 Marathon Technologies today is announcing a merged product line, called everRun 2G, that puts together its high availability clustering and fault tolerant clustering technologies for Windows servers, which up until now have been distinct products.
The company is also debuting a fault tolerant lockstepping and clustering technology that allows Xen-based virtual machines to be clustered much as Marathon's software has allowed physical Windows-based servers to be lashed together to back each other up in the event of hardware or software crashes.
everRun 2G provides different levels of resilience for Windows servers and merges the existing everRun HA high availability clustering and its companion, everRun FT, which is a software-based lockstepping technology that provides fault tolerance for a pair of Windows servers and their applications. With the HA product, the recovery time for a failed production machine's applications on a hot backup is measured in minutes, while with fault tolerance the idea is to not have downtime because the Windows servers do exactly the same work in lockstep.
Maddeningly, Marathon is trying to redefine the conventions in the resiliency game by calling its HA extensions "component FT" and its FT extensions "system FT," but this is going to confuse people and we are not going to play that game here at El Reg.
The everRun 2G systems software can be used to provide resilience to x86 and x64 servers running Windows Server 2003 or Windows Server 2008 (in either 32-bit or 64-bit modes), and no applications need to be modified on the Windows machines to be made resilient. The software supports machines that use their own local storage (not all clustering products do) as well as storage area networks (which a lot of clustering software does require); everRun 2G can be used to provide availability for local servers in the same data center or those that have been separated by long distances and connected by high-speed telephone lines.
The big improvements with the debut of everRun 2G is that it is a lot less costly than its predecessors and customers can dial up and down the availability for a Windows application as they see fit; an application that is clustered using the HA features can be jacked up to the FT level on the servers, or an FT machine can step back down to HA clustering if customers want to do that. This flexibility may not be as usual as it sounds, but it is always good to have your options open.
And at the prices that Marathon is charging now, everRun shops are getting quite a deal. The base everRun 2G product, which provides the HA functionality, costs $9,000 per server pair, while adding the FT functionality boosts the price to $18,000 per server pair; those prices include the first year of product maintenance.
Prior to the merger of these two products, everRun HA cost $10,000 on a two-socket server and $14,000 on a four-socket server and, importantly, was limited to HA clustering for a single application (say, an Exchange server running on Windows). The everRun 2G product has no such restrictions and can be used to provide HA clustering for many applications running on the Windows server to which it is licensed. And the prior release of everRun FT cost $16,000 per server pair.
What everRun 2G does not do is provide HA or FT capability for virtual machines. But in January, Marathon inked a partnership deal with Microsoft which will eventually see the company's everRun products support the Hyper-V virtual machine hypervisor for Windows that Microsoft has cooked up for Windows Server 2008. The exact schedule for Hyper-V support has not been finalized yet, according to Brian Mullins, director of marketing at Marathon.
If you want to provide resilience to virtualized workloads, you have to go with a Xen-based product that Marathon announced a year ago called everRun VM. The original version of this product provided HA clustering for virtual machines running atop XenServer Enterprise Edition. everRun VM can run on the local storage on two physical servers and does not, like many VM clustering products out there today, require a SAN where the servers both plunk their data. With everRun VM, Marathon has worked with XenSource (the original creator of Xen) and Citrix Systems (which acquired XenSource two summers ago) to put the clustering software between the hypervisor and the virtual machines that run atop them. This allows HA clustering for VMs in the same manner that HA is available for physical servers. (The hypervisors are not themselves clustered.)
With the lockstep option announced today for everRun VM, Marathon is offering the equivalence of fault tolerance for VMs. Each and every transaction, down to the individual bits as they are being flipped, is lockstepped inside the VMs, making them the virtual equivalent of a FT cluster on physical servers. What this literally means is that the memory and application state on one VM is absolutely maintained in the other VM in a fault tolerant pair. The lockstepping is supported with XenServer 5.0 Update 3.
The next generation of everRun VM will be priced at $3,000 per physical server (including a year of maintenance), and the lockstepping add-on will cost an additional $9,000 per server pair. This is a little more money than Marathon was charging for the prior generation of everRun VM, which cost $2,000 per server plus $500 for an annual maintenance contract.
everRun 2G and the everRun VM lockstepping function will be available on May 18.
Marathon is privately held and has been around for 15 years, and in that time, it has never talked about its revenues and profits. The company has more than 2,200 customers these days - up from just under 2,000 a year ago. Mullins only hints at what sales are like at Marathon. "Given the economic climate, we're not doing bad," he says. "Companies are still investing in virtualization, even in this crummy economy, and we are riding on that wave of investment." ®
Sponsored: Minds Mastering Machines - Call for papers now open