Sony demos 21in XEL-2
Sadly just a prototype
The miniscule 11in screen on Sony's XEL-1 OLED TV has always the main bugbear for critics. So the electronics giant's demoed a much larger version.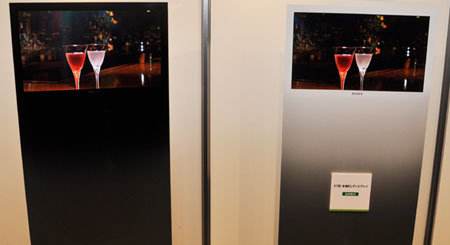 Sony's latest OLED measures 21in
At a recent technology show in its native Japan, Sony showcased a 21-in OLED screen that – although still a prototype without an official name – has already been unofficially dubbed the XEL-2.
The OLED screen boasts a 1366 x 768 resolution and 1,000,000:1 contrast ratio. Although the display's slightly thicker than the 3mm XEL-1 – roughly 1cm - what's a few more millimetres when you don't have to put up with a 15cm deep base of the XEL-1?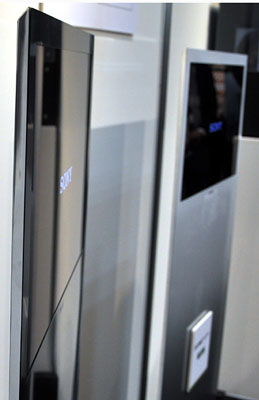 ...and is just 1cm thick
Hopefully Sony will soon announce plans to develop the 21in OLED, but don't expect it to be cheap because the XEL-1 currently costs around £3490 ($5168/€3955). ®
Sponsored: Minds Mastering Machines - Call for papers now open