Doc invents videogame sedation headset
Just for kids, though
Drugging kids as they play on Game Boys is an odd and slightly creepy thought. But a gadget's been invented that does just that.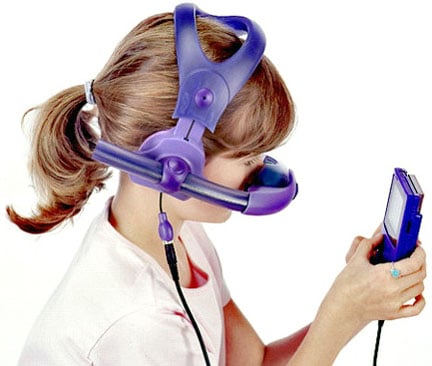 PediSedate: chill out while playing videogames
The PediSedate headset has been designed to help calm children before, say, going under the dentist's drill or before a serious operation. It's also specifically designed to connect into a Game Boy or CD player.
A nurse connects a canister of nitrous oxide to the colourful headset and in-built headphones relay sound from the connected CD player or Game Boy.
A snorkel nosepiece is then swung down to cover the child's nose, helping them to become comfortably sedated while playing videogames or listening to music.
Geoffrey A. Hart, a Boston-based anaesthesiologist, invented PediSedate, which it's claimed has already been "very well received by parents, kids and health-care workers". We're not sure Nintendo's endorsed it as an official Game Boy accessory, though.
Hopefully Hart might opt to modernise the headset's entertainment plug-ins in future with, say, the option to hook it into a PlayStation Portable or iPhone…
PediSedate has already been patented and is currently undergoing a second phase of clinical trials at a hospital in New England, North America. ®
COMMENTS
Drugging children via computers
Haven't I heard of this somewhere before?
I believe it involved making computer keyboards smell like hammers...
Paris, 'cos I'd gladly sedate her without her knowing what was going to happen!
Ancient mockup
Does it come with an original GameBoy?
PedoSedate
That's more like it.
-dZ.
I had the same confusion as Jonathan
- thought the game somehow sedated you, not an attachment. (Now thinking of Hypno-Toad from Futurama!) It's an interesting idea but it would never have occurred to me it was a necessary tool..!
Nitrous injectors
Nitrous for Mario Kart. Will it make them go faster. Hmmmm.
or
Amyl Nitrate for Leisure Suit Larry.