Homeless Frank and Microsoft's cookie-cutter PC campaign
How Windows lost the world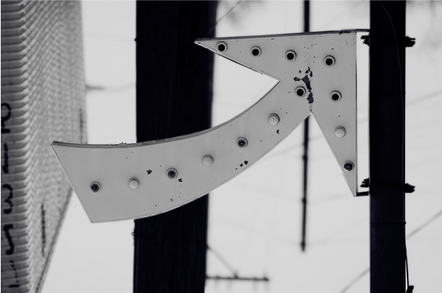 When Disney or McDonald's advertise to children, they know they aren't just getting one purchase - the child - by targeting the parents' emotional weak spot. They are getting multiple sales: as the whole family will go to Disney World or buy their fast food, meaning two, three, four times as much money.
It's a simple trick: target the child, and the adult pounds and dollars will follow.
Microsoft's kid-centric "I'm a PC" TV ads have been choking up US audiences for the past few months now. The TV slots have featured a bunch of cute, squeaky and precocious poppets in Pottery-Barn homes showing off the simplicity and creativity of Windows. They plug their digital cameras in to the PC, transfer the images, and use Windows Live Photo Gallery.
It's emotional stuff that typically plays well with US audiences, which makes little secret of wearing its heart on its sleeve.
Now, it seems, traditionally more reserved UK audiences are being subjected to the same style treatment, in a fresh set of TV ads. Again, the clean and highly precocious poppets scenario. Only projecting very loudly using Lilly Allen mockney accents in the setting of some middle-class Chiswick pad.
It's turning into a cookie-cutter TV campaign from Microsoft. What can we expect next? A Sartre-reading Parisian kid uploading shots from their poetry slam? Or how about Magnus, the seven-year-old Scandinavian in his grass-roofed home editing pics of dad's Volvo?
US corporations have never been clever at seeing nuance in global audiences, while their advertisers deal with broad caricatures of the outside world or simply export the same message overseas.
It's telling, though, that Microsoft's approach to advertising on Windows is as uniform as its approach to selling Windows. One-size-fits all pricing, rigid brand policing, control of the channel, and restricted access to code. It's a restrictive and controlling model that has helped open the door to Linux and open source in markets around the world that cannot afford the economics of Windows, and put Microsoft on the back foot in markets that were once happy to get anything they could from the company.
But enough of the serious stuff. With every great action there's reaction. Microsoft's "I'm a PC" ads had their genesis in Apple's "I'm a Mac" ad. And now, there's a response to the spurious economics, inverse snobbery and flawed logic that undercuts another set of "I'm a PC" TV ads that Microsoft's running, the Laptop Hunters ads.
Welcome to the world of Homeless Frank. ®
Sponsored: Minds Mastering Machines - Call for papers now open