NASA's Kepler dazzles with first pics in new-Earth hunt
One snapshot, millions of stars
Using Kepler's zoom, you can see an eight-billion-year-old cluster of stars that are a mind-bending 13,000 light years away from the planet we currently call home.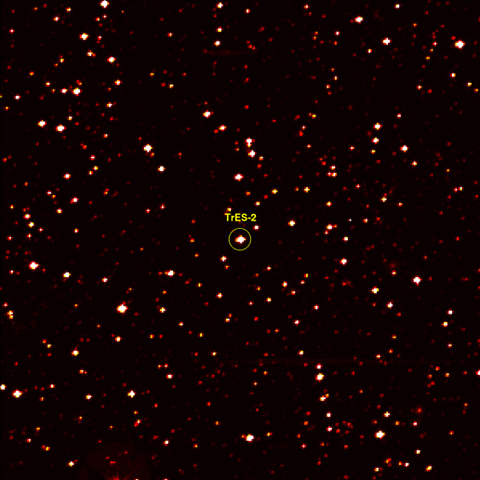 That TrES-2's a real Hot Jupiter.
At the center of this zoomed-in shot is a star that has a known Hot Jupiter planet, named TrES-2, with a speedy orbit of only 2.5 days. Kepler will watch TrES-2 and other known planets to demonstrate its working properly and to get new information on the planets.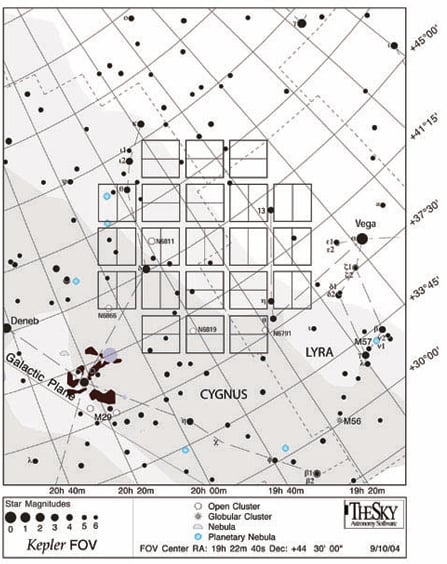 Minus the dazzle: a map of where the telescope's focused
The space telescope is focused in the constellations Cygnus and Lyra. NASA said scientists selected the spot to avoid the region's brightest stars (shown as the largest black dots), whose light could saturate large portions of Kepler's detectors and spill into nearby planet-hunting territory.
All the images come courtesy NASA, naturally. You may also want to head over to NASA's Kepler gallery for the full resolution (and extremely large) versions of the images. ®
Sponsored: Minds Mastering Machines - Call for papers now open