Nokia N79 Active
Keep track of your ticker
Review You'll have seen from our review of the Nokia N79 that, even in bog standard form, it's an extremely capable multimedia powerhouse, equipped with a 5Mp camera, HSDPA connectivity, Wi-Fi and Assisted GPS.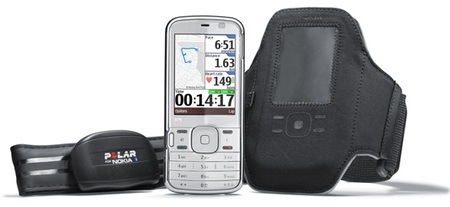 Nokia's N79 Active: complete with hear-rate monitor
This latest incarnation, however, is aimed squarely at gym warriors, and comes with a heart monitor which connects to the phone over Bluetooth to help you plan and monitor your workouts.
Nokia hasn't reinvented the wheel here. The heart monitor is provided by fellow Finnish firm Polar, which just happens to be the world's biggest name in wireless heart-rate monitors. It's one of the company's standard models and normally works with a dedicated wristwatch-style data calculator but here teams up with an updated version of Nokia's Sports Tracker app to calculate your training stats.
The N79 makes it simple by bundling the devices together, but you could conceivably do the same with any smartphone and suitable software. There's an iPhone heart monitor app already available, for instance, but you need to hold the iPhone - or microphone - to your chest or pulse for it to work, which is nowhere near as convenient.
The heart-rate monitor clips onto an adjustable strap which you tighten around your chest. You'll need to wet the inside of the strap before you put it on to ensure good electrical contact - we tried it without doing this at first and it didn't work. The strap's made of comfortable fabric and it's easy to forget it's on after a while. It's washable too, which is just as well. The battery promises to run for 150 hours of workout and while there's no on-off switch, it automatically fires up when it detects your pulse and switches itself off when you remove it.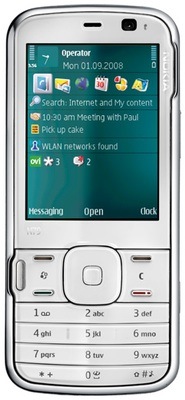 It's a full-scale smartphone too
The first time you pair the two devices with a Bluetooth link, you need to be ready to go – they won't link unless the Polar is on its strap, and receiving signals from your body. Once phone and monitor have been paired, however, the phone will automatically detect the heart-rate monitor when you strap it on for subsequent workouts.
Sponsored: Minds Mastering Machines - Call for papers now open