Nintendo confirms MotionPlus launch
Extra motion sensitivity coming soon
Nintendo's hotly anticipated MotionPlus add-on for the Wii Remote will launch into Europe slightly earlier than expected.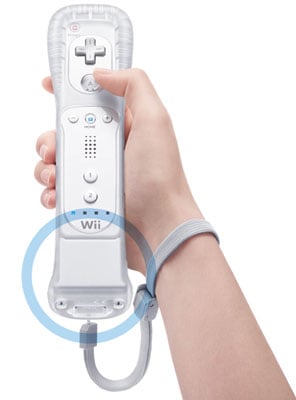 MotionPlus will detect "every slight movement"
A recently leaked document had led European gamers to think they wouldn't get their hands on the add-on until July. However, the Japanese gaming giant's since confirmed that MotionPlus will be available to European gamers from 12 June.
Wii Sports Resort - the game specifically designed to showcase MotionPlus' abilities – won't be available until 24 July.
MotionPlus is a small white cube that clips into the bottom of the Wii's Remote. It contains sensors that Nintendo's previously said allow the console to detect "every slight movement players make with their wrist or arm".
Although the firm hasn't revealed the add-on's UK price, some online reports have claimed that the unit may also be bundled in with copies of Wii Sports Resort.
Several other titles have been developed to work alongside MotionPlus, including Tiger Woods PGA Tour 10, Virtua Tennis 2009 and Grand Slam Tennis. ®
COMMENTS
Nintendo catchup day.
Seems they are now adding PSP-like VOIP functionlity to the DSi too..
I doubt it will be as good as the PSP Skype support...
PS3 Six Axis catchup.
Nintendo plays PS3 catchup and adds accelerometers to the Wii, that the PS3 has had for 2 years already...
Whatever next, Xbox getting Blu-ray?