Cisco shells out $105m for Tidal
Interspersing California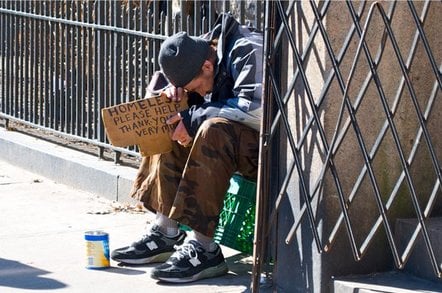 That didn't take long. Networking giant and server wannabee Cisco Systems has forked over $105m in cash and retention incentives to acquire Tidal Software, a privately held maker of job scheduling, application performance management, and IT process automation tools known collectively as Intersperse.
Earlier this week, we reported that Cisco was adamant that it would go on a buying spree with its $29.5bn in cash hoard as other IT companies with useful, niche products have been crushed by the economic meltdown.
Cisco can't afford to buy everything its wants to tuck into its "California" Unified Computing System, launched in March, but it can clearly afford to buy Tidal Software to put management and automation in the box for applications to complement the tools it has OEMed from VMware and BMC Software to automate and virtualize the x64 iron embodied in the California blade servers.
Cisco would have to shell out a huge amount of money to acquire VMware (market capitalization of $11.75bn as we go to press), which EMC, VMware's parent company, has been very clear it does not want to sell. And even BMC, with a market cap of $6.17bn, would not come to Cisco cheaply.
The $105m that Cisco is ponying up for Tidal Software is not just cash for the acquisition, but also "retention-based incentives" that are presumably being offered to key employees at the company. You'd think that being part of an IT giant and some Cisco stock would be incentive enough, but this is the IT space, where everyone is smarter than everyone else and are therefore entitled to more.
Cisco says that it expects the acquisition to close in the company's fiscal 2009 fourth quarter (which ends in July), subject to the usual regulatory approvals. The Tidal Software products will be tucked up underneath Cisco's Advanced Services organization, the company says. This is the part of Cisco that sells services (as distinct from products) to manage applications, virtualization on servers, networks, security, and other aspects of the IT environment.
That doesn't mean that Cisco will not continue to sell Tidal Software's products, and the company will surely continue to support customers who bought that company's Intersperse tools. Beyond that, Cisco has not tipped its cards as to what it will do with the Intersperse products and will not do so until after the acquisition closes. ®
Sponsored: Minds Mastering Machines - Call for papers now open