Fusion-io gets funding infusion
50 meellion dollars?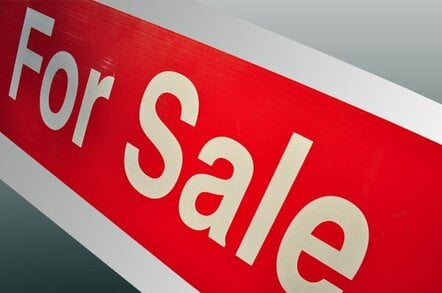 PCIe-connect SSD start-up Fusion-io brought forward its B-round funding and new CEO announcements to SNW as it revealed it was nearly $50m better off.
LightSpeed Venture Partners led the B-round which netted Fusion-io $47.5m.
Fusion-io also confirmed that David Bradford is its new CEO, replacing the ousted Don Basile, who is now a managing director at a venture capital firm which was involved with earlier Fusion-io fund-raising.
Fusion-io has also announced a million-plus IOPS demonstration with HP and has either OEM or working agreements with Dell, HP and IBM.
Its belief is that its server or storage controller PCI-e-connected SSD storage can replace networked storage arrays for storing data needing very low latency access. Although 2.5TB and 4TB SSD demonstrations have been run with HP and IBM, these are like world speed records on the Bonneville salt flats.
Ordinary storage applications will use very much less SSD storage than that, because the cost per GB is so very much higher than disk storage. Nevertheless the SSD-HDD transition point is moving more and more into the high speed HDD space as NAND costs come down.
The B-round funding will be used to increase ioDrive production capacities and to "develop the next generation of Fusion-io technologies that will build on its... (current ioDrive) server-attached storage products to supply server-deployed, network-attached solid-state storage. The first of these products, releasing this summer, is the ioSAN. The ioSAN is a PCI Express-based product that extends the raw power of Fusion-io's solid-state technology across the network."
Servers will access the ioSAN across either 10GBitE or InfiniBand links, with Fusion-io talking about 40Gbit/s quad rate InfiniBand and transparent switching between it and Ethernet, when the ioSAN was first unveiled in September last year. Additional network latencies of less than two microseconds were also mentioned then.
Fusion has also revealed that, counter to its previous marketing stance, it was David Bradford who brought Apple co-founder Steve Wozniak into Fusion-io as its chief scientist, and not ex-CEO Don Basile. Today's Fusion-io announcement makes no mention whatsoever of Don Basile, not even a basic thank you for his efforts, indicative to many that there is a degree of dissatisfaction about Basile's term.
In a tribute to Bradford's networking skills and contact book he's tapped Google CEO Eric Schmidt, a previous boss at Novell, where he worked for 15 years, to provide a supportive quote: "I am delighted to hear that David Bradford has been appointed CEO of Fusion-io. I have great confidence in his ability to lead this innovative company."
Fusion-io says it is collaborating closely with Samsung, Mellanox and other technology providers as it works to redefine network-attached storage, as, we understand, in block-access ioSAN and not file-access NAS, at least not unless it's going to pull a file-level access rabbit out of its hat this summer.
Data deduplication vendor Sepaton has also had funding success, raising $15.5m in F-round funding. That means it's had six rounds of funding, three more than several other storage firms which have then gone through an IPO process. Sepaton has one major system OEM, HP, and over 1,300 customers using its products. There are possibly new developments in the works to strengthen its product offering. ®
Sponsored: Minds Mastering Machines - Call for papers now open