Sony W-series Walkman MP3 player
Eat this, Shuffle
With Sony's recent S-series Walkman providing the current benchmark for digital music player sound quality, we expected the W to put on a good show and we weren't disappointed. That's not to say it matches the S series - it doesn't - but neither does it disgrace itself.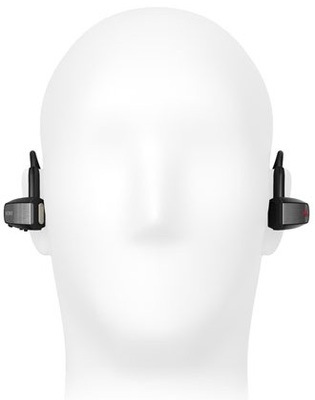 I, Lobot
A lot of this is down to the quality of the earphones themselves. Described as "13.5mm EX" earphones they look and sound a lot like Sony's MDR-RX300SL earphones, which is no bad thing. We found them capable of producing ample - if sometimes rather loose - bass and fine definition no matter what the style, genre or volume – and it pumps out a fair old bit of the latter. Of course, that's just as well since a fundamental aspect of the W series design is that you really do have to stick with the supplied 'phones.
The W202 doesn't have anything by way of sound modification software, not even humble bass and treble controls. In fact, the only interesting bit of software it does have is something called "Zappin".
What this does is scan through your music library by playing what the device thinks is the most recognisable clip of each song – or if it can't work out what the most recogniszable bit is, any bit. You can select short – about four seconds - or long – about 15 seconds - clips by depressing the jog wheel either once or twice while music is playing. To be honest, the clips chosen seemed pretty random to us, the W202 often managing to cunningly avoid obvious chorus lines.
Frankly, it's a wee bit like the iPod Shuffle's VoiceOver function – a handy rather than essential feature aimed more at padding out the promo and advertising literature than real world usefulness.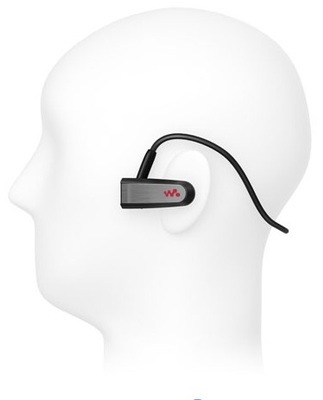 Too easy to grab from the back?
The W202 also comes with a shuffle function which we suspect is how most people will use it, though usefully for those who like their music library played in the order God intended, the default playback setting is to run through each album in the numbered order, albums being sorted alphabetically by artist and then title.
Sponsored: Minds Mastering Machines - Call for papers now open