Pure Flip Mino HD
The YouTuber's favourite goes HD at last
There is a tripod socket built into the base of the camcorder, and Flip sells its own mini-tripod for about £15. However, the nature of the Flip range means that the camcorder is very much designed for quick hand-held shooting so the shakiness is something that you'll just have to live with.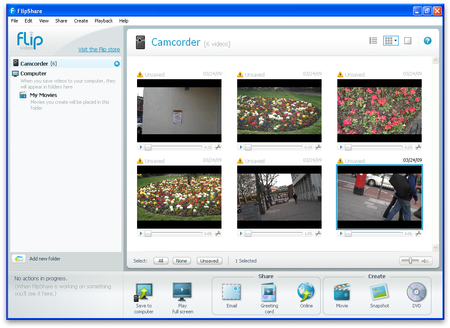 The Flip includes basic editing software
To be honest, we were a little more comfortable with our trusty Kodak Zi6, which is about 25 per cent larger and heavier, and seems a little easier to hold steady in the hand.
We also noticed that the Flip Mino HD worked best when the subject was at least a couple of metres away. Pure Digital says that the fixed-focus lens works between 1.5m and infinity, and clips shot within 1.5m really did look like they'd been taken with a cheap blurry webcam. Again, the nature of the device means that it will often be shoved in people's faces at parties or crowded bars so a 'close-up' mode such as that offered by the Zi6 would be a good addition.
The Flip Mino HD has a 2x digital zoom, which does cause a slight loss of detail in the image, but a more powerful optical zoom is probably a bit much to expect at this price.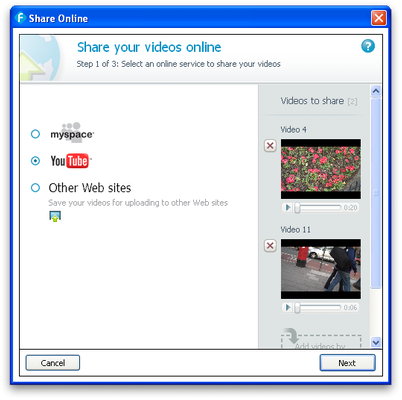 It's time for your 15 minutes of fame
The Flip Mino HD has more built-in memory than any of its predecessors – 4GB this time, although the increase in resolution means that it still stores just a single hour of video, and there's no memory card slot that would allow you to add more memory. Battery life is only about two hours, compared to four hours for the standard-definition Flip Mino, but we found that two hours was plenty, and the camcorder turns itself off quickly when it's not in use so you waste very little power.
Sponsored: Minds Mastering Machines - Call for papers now open