Apple Mac Pro
Goes like the proverbial off a shovel
There are two standard models that you can order from Apple. The cheaper model costs £1899 and has a single Xeon 5500 running at 2.66GHz, along with 3GB of 1066MHz ECC DDR 3 memory, a 640GB Sata hard drive and an Nvidia GeForce GT 120 graphics card with 512MB of dedicated video memory.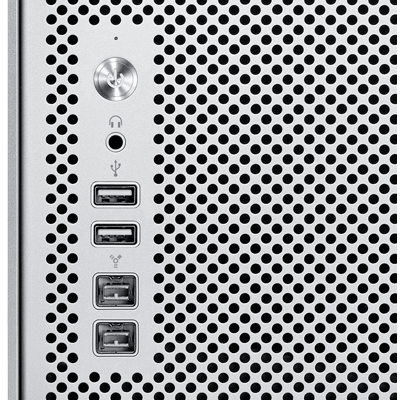 Plenty of USB 2.0 and Firewire 800 ports, front...
However, we tested the more expensive version – the "eight-core" model that has two Xeons running at 2.26GHz and comes equipped with 6GB of Ram, priced at £2499. Each CPU is linked to four Dimm slots. That's eight it total, each capable of taking a 4GB Dimm for a whopping maximum 32GB of memory.
There are also a variety of 'build to order' options available, such as the model with two Xeons running at 2.93GHz for £4500, while for another £400 you could equip that model with no less than four GT 120 graphics cards. Oh how we'd love to use Apple's Boot Camp software to install Windows onto the Mac Pro and try it out as a games machine.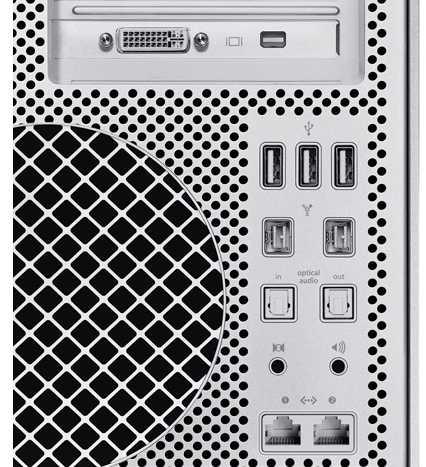 ...and back
And, following Apple's tradition of exorbitant pricing for memory upgrades, you can spend an additional £4480 to upgrade the memory to the aforementioned 32GB. Throw in a monitor as well and you can actually break the £10,000 mark quite easily.
Sponsored: Minds Mastering Machines - Call for papers now open