AMD, Nvidia introduce new GPUs
GeForce 275 GTX sneaks in ahead of Radeon 4890
AMD has taken the wraps off its latest 'world's most powerful' graphics card - a claim curiously absent from Nvidia's announcement, made just hours before, of a new GPU of its own.
AMD, first. The card in question is the ATI Radeon HD 4890, with a speed of "nearly 1GHz", the company gushed. Almost, guys, but not quite. Wake us up when we get there.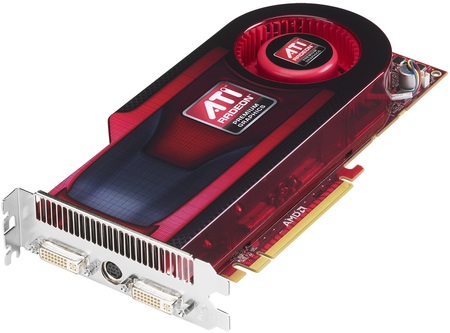 AMD's ATI Radeon HD 4890: almost, but not quite, a gigahertz card
AMD didn't say exactly what frequency the 4890 runs at, but board sellers, such as Sapphire, are offering versions set to 901MHz and 850MHz, with the board's GDDR 5 memory clocked to 1GHz and 975MHz, respectively.
The 55nm part contains 956m transistors, many of which go up to form the 800 unified shader processors, which support DirectX 10.1 Shader Model 4.1 and OpenGL 3.0.
Like past high-end Radeons, the 4890 has a Unified Video Decoder (UVD) core on board, to process H.264, AVC, VC-1 and MPEG 2 codecs. The GPU itself has hardware DivX decode.
All the usual suspects will offer 4890-based graphics cards. Many will offer boards based on Nvidia's new GeForce 275 GTX too.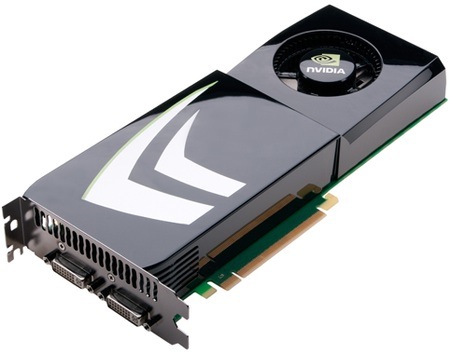 Nvidia's GeForce 275 GTX: mid-range at the high end
This boy has 240 unified shaders operating at 1404MHz and 80 texture processing units. The GPU overall runs at 633MHz. The standard memory configuration - 896MB of GDDR 3 - is clocked at 1134MHz.
It accelerates all the key HD and standard-definition video codecs. Like the 4890, it's a two-slot card.
The Radeon HD 4890 is available immediately in boards priced at the $249 (£171/€188) mark. GeForce 275 GTX comes in at between $229 and $249 (£157-171/$173-188). It goes on sale on 14 April. ®
Reviews
HIS HD 4870 IceQ 4+ Turbo
Gigabyte passively cooled Radeon 4850
Asus ENGTX285 TOP
Sponsored: Minds Mastering Machines - Call for papers now open