Intel 'Nehalem' Xeon 5500 series
Breathtaking performance
With Xeon 5500 we were looking for a more civilised version of Skulltrail as Core i7 has superb power management features and requires minimal cooling. The same is true of DDR 3 system memory.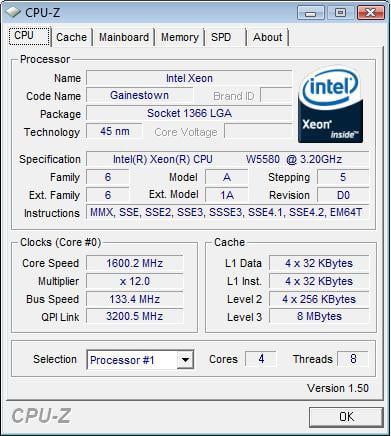 We plugged the two Xeons into the S5520SC motherboard with three 1GB sticks of 1066MHz DDR 3 Ram for each CPU, a GeForce GTX 280 graphics card and a WD Caviar Black hard drive running 64-bit Windows Vista.
The power figures that we quote are measured at the mains socket for the whole system. However, it's quite easy to work out the power draw of the W5580. We ran POV-Ray with one and two Xeons and can confidently state that the W5580 draws 70W when it's idling in Windows and 120W fully loaded.
We compared the single and dual Xeons with a Core i7 965 Extreme on an MSI X58 Pro as well as Skulltrail. For some reason, Skulltrail wouldn't POST with the GTX 280 installed so we used an - ahem - as-yet-unannounced Radeon HD which has very similar performance to the GTX 280.
The key point here is that all of the CPUs were running at 3.2GHz so we are comparing architecture and system design with the clock speed as a level playing field.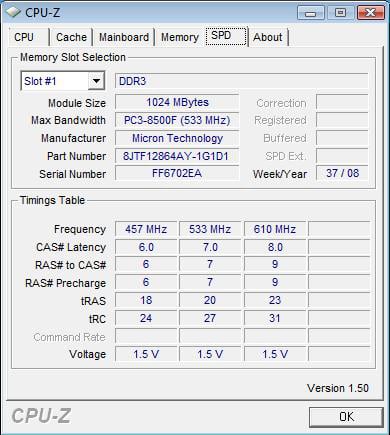 It came as little surprise that a single Xeon and the Core i7 delivered performance that was nearly identical. Adding a second Xeon was initially something of a disappointment as gaming performance in Crysis and Far Cry 2 wasn't helped one jot as the software can't use the extra eight cores.
Sponsored: Minds Mastering Machines - Call for papers now open