Emulex and QLogic bring FCoE closer
Integrated converged network adapters arrive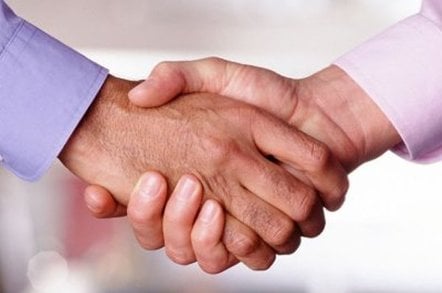 Fibre Channel's replacement by Ethernet came a step closer with QLogic's introduction of the single chip 8100 Series integrated converged network adapter (CNA), joining Emulex' OneConnect product.
QLogic's 8100 has a single ASIC containing the processor, its memory and the SerDes. It supports Ethernet connectivity, TCOP/IP, NAS and FCoE, with iSCSI supported by a software initiator.
The new ASIC handles storage and data networking traffic at 10GbitE line speeds, uses one third the power of existing CNA chip sets and generates less heat, so there is no need for a heat sink. QLogic says it's the first single-chip CNA with an integrated, full FCoE offload engine, enabling faster application performance and saving host server CPU cycles.
The 8100 Series is a family of PCI-Express CNAs designed for virtualised and unified data centres, with multi-processor, multi-core servers running virtual machines. The cards are available in various form factors, including standard and mezzanine cards, and have certification for Windows Server, Linux, AIX and HP-UX, VMware ESX Server, Microsoft Windows Server 2008 Hyper-V and Citrix XenServer, as well as any hardware platform from PowerPC to Nehalem.
Tom Trainer, president of storage research consultancy Analytico, said: "QLogic is at least 12 months ahead of the competition in the FCoE space and Analytico predicts that the company will continue to accelerate its established lead."
Deni Connor, the principal analyst at Storage Strategies NOW, said QLogic's new CNA is optimised for virtualised, converged data center environments utilizing bandwidth-intensive SSDs. She reckons: "QLogic is clearly at the forefront of making FCoE a tangible reality."
This is disputed by Emulex, whose OneConnect is also a single chip CNA platform which supports Enhanced Ethernet protocols for IP and storage networking, including TCP/IP, NAS, FCoE, and iSCSI, in the hardware. The Emulex CNAs also offload RDMA from the host server. Emulex says it has signed design wins with three tier one OEMs which are yet to be announced.
Qlogic similarly claimed, but did not reveal, tier one design wins, although its release sported supporting quotes from Cisco, Dell, HP, IBM and Sun and others.
The Emulex and QLogic products means that the server side of FCoE is now covered with servers linking via the CNAs to Ethernet storage switches from Brocade and Cisco. These then link to storage arrays by physical Fibre Channel unless and until storage arrays arrive with native FCoE interfaces. The full FCoE functionality, meaning loss-less and low-latency Ethernet - will only arrive when the Enhanced Ethernet, (also known as Converged Enhanced Ethernet or Data Centre Ethernet,) standard arrives and is incorporated in products in the 2010/2011 period.
Nevertheless, FCoE port shipments are forecast to grow rapidly. Seamus Crehan, a VP at Dell'Oro Group, said: "We forecast that FCoE adapter shipments will grow from less than two thousand ports in 2008 to approach two million ports in 2013." ®
Sponsored: Minds Mastering Machines - Call for papers now open