Revo Blok
Can a block of wood sound this good?
If the design and build of the Block itself gets your juices flowing, just wait until you get hold of the remote control unit - or "kontroler", as Revo calls it. Made from a mixture of aluminium and rubber, it resembles a tennis ball cut in two with all the switches embedded in the open face.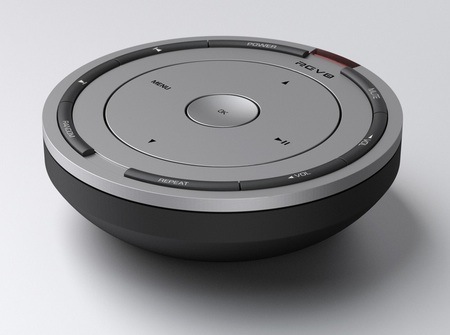 One of the oddest remotes we've ever seen
It's not an obvious shape for a remote control unit but in this case we'll forgive the emphasis on form rather than function. That's not to say it doesn't do the job - it does, allowing you to access and navigate your iPod's menu, adjust the volume, skip and scan tracks, set play to random or repeat and mute the sound. It's just that hitting some of the controls singled handedly can involve some serious thumb articulation.
Making do with a power output of just 2 x 20W, the Blok may not be the most powerful iPod dock in the world nor is it the most speaker laden – having just the two, as the power output suggests - but neither issue gets in the way of it producing a rather nice sound.
The two 4.5in speakers use something called Balanced Mode Radiator technology developed by Cambridgeshire-based NXT Sound. This is something rather complicated to do with the shape of the speaker cones, but since we're not speaker nerds, we'll confine ourselves to listening to the noise they make.
To be honest, we didn't expect something the size of the Blok to be able to compete with the likes of Edifier's Luna 5 or B&W's Zeppelin and at the end of the day it doesn't, but it does come surprisingly close and gives a very good account of itself.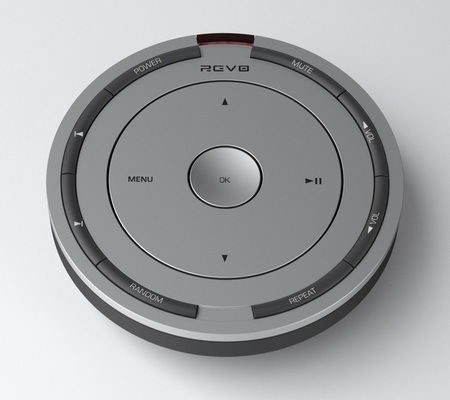 Form over function?
From Jennifer Warnes' collection of Leonard Cohen covers, Famous Blue Raincoat, and Beethoven's 9th by Gunther Wand and the NDR Symphony Orchestra to the Foo Fighters' Echoes, Silence, Patience and Grace and Howard Shore's soundtrack for The Return of the King, the Block always managed to generate a nicely balanced sound with ample bass, a highly commendable degree of clarity and separation, and all the volume most users are ever likely to need or want.