Revo Blok
Can a block of wood sound this good?
Review The sleepy Scottish market town of Lanark is best known for being the place where Mel Gibson William Wallace began his rising against the English is 1297 and as the home town of 1995 World Rally champion Colin McCrae. Well, Reg Hardware can now add to that list because it's also the home of Revo Technologies, a company that make some very interesting audio kit such as the Blok iPod dock currently sat on our desk.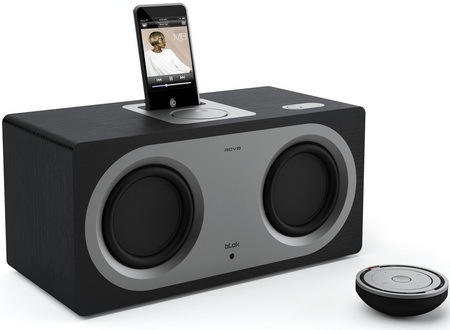 Revo's Blok: wood you believe it?
Pull the Blok from its box and you'd have to be blind not spot the fact that Revo has eschewed the industry standard black plastics, cloth speaker covers and faux chrome in favour of good old fashioned wood. American walnut veneer to be precise, though if you really must have one in black you can – in black oak mind, not black plastic.
The parts of the Blok not made from a tree, such as the switches, inlays and bezels, are all made from aluminium, further underlining the attention to detail that Revo has lavished on the design and build of the unit.
While we don't want to come over all Fred Dibnah, it has to be said that you don't often come across craftsmanship of this quality on electronics products of this type.
As well as not looking like other high-end iPod docks, the Blok is also smaller than the norm. In fact, at just under 2kg in weight and 316 x 148 x 153mm in size, it's a lot smaller.
External controls on the Blok itself have been kept to a minimum and comprise just a power switch and a large rotary volume control directly in front of the iPod slot. Tucked away beneath the unit, out of sight and mind, are the power socket and a 3.5mm stereo jack.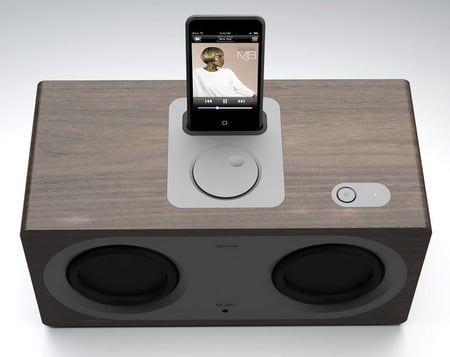 Minimalist controls
With no flashing lights or displays, the only tell-tale that the Blok is actually alive is a tiny white LED next to the power button.
Sponsored: Minds Mastering Machines - Call for papers now open