EMC snips CEO pay
But guarantees Tucci's tenure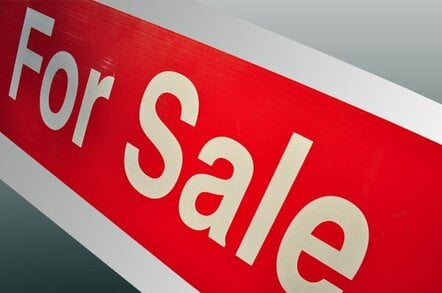 EMC has cut the pay of CEO Joe Tucci and four other senior executives by ten per cent. It also has an agreement with Tucci to secure continuity of his employment to the end of 2010 - but why?
In an SEC filing its Leadership and Compensation Committee report said: "Given the challenging global economic environment, as part of our ongoing cost reduction initiatives, we reduced our executive officers' cash compensation in 2009. Mr Tucci's base salary was decreased by 10 per cent and his target annual bonus opportunity was decreased by 30 per cent. The 2009 base salaries and target annual bonus opportunities were reduced by 10 per cent for each of our other Named Executive Officers." These cuts are made to the 2008 base salaries and bonuses.
The four other executives receiving excessive executive remuneration and bonus cuts were David Goulden, Howard Elias, Bill Teuber and David Donatelli.
Joe Tucci loses a tenth of his million dollar salary which falls to $900,000. His total potential bonus falls to just over $1m. Chief financial officer Goulden has his pay cut by $60,000 to $540,000 along with Howard Elias. Teuber and Donatelli's pay falls to $630,000 annually.
However, Donatelli was given a special bonus in January. "The Compensation Committee approved, at Mr Tucci's recommendation, a discretionary bonus of $70,000 for Mr Donatelli in recognition of his role in driving the rapid implementation of flash technology in our storage products and the strong performance of our Information Storage business in 2008."
These pay cuts are part of EMC's response to the recession which included some restructuring with senior execs taking the medicine they prescribe for others.
Amongst the perquisites of these five named executive officers is jet travel. "Limited personal use of EMC-owned aircraft is provided because it allows the executive to reduce their travel time and devote more time to their work duties." However, "effective January 1, 2009, as part of our ongoing cost reduction initiatives, we eliminated the car allowance formerly provided to our Named Executive Officers".
CEO employment agreement
It is revealed in the SEC filing that the Compensation and Leadership Committee decided: "to ensure the continuity of his leadership of EMC. EMC entered into an employment arrangement with Mr Tucci providing for him to continue as our Chief Executive Officer until at least December 31, 2010. During the term of the arrangement, Mr Tucci will continue to receive his current base salary and be provided with his current target annual bonus opportunity. For 2009, Mr Tucci agreed to receive a reduced base salary and target annual bonus opportunity."
"Under the employment arrangement, if Mr Tucci's employment is involuntarily terminated other than for cause, he will receive a lump sum amount equal to the sum of his annual base salary and target annual bonus. In addition, over the remaining term of the arrangement or an eighteen month period, whichever is longer, Mr Tucci will continue to receive benefits and any outstanding equity awards he held at the time of termination will continue to vest as if his employment had not terminated."
"If a change in control were to occur in 2009, EMC will disregard the 2009 reduction to an executive's salary and target annual bonus for purposes of calculating any severance payable under the change in control agreements."
Interesting. Why is this employment agreement in place? Has Joe Tucci threatened to leave before the end of 2010? Is something affecting the control of EMC or the continuity of his employment anticipated to happen before the end of 2010?
An EMC spokesperson said: "This is nothing new. This exact employment agreement was completed in 2007 and disclosed in our 2008 proxy. As he has been doing for many years, Joe continues to work with the EMC Board evolving and advancing EMC's executive succession plan." ®
Sponsored: Minds Mastering Machines - Call for papers now open