WD releases 2TB external HDDs
New volumes for MyBook line
Western Digital has bumped up versions of its chunky MyBook external hard drives to a whopping 2TB of raw storage capacity.
The MyBook Studio Edition, Mac Edition, Home Edition and Essential Edition - the names may be slightly different, as are their port arrays and formatting, but they all now have 2TB models.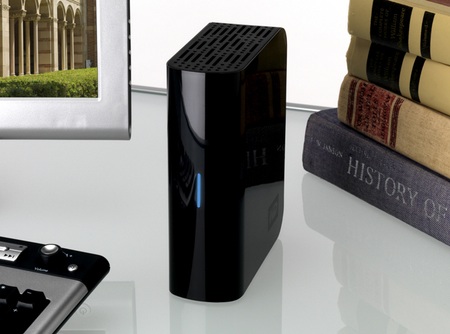 WD's MyBook: now up to 2TB
The Studio and Mac are both OS X-oriented drives, the former with USB 2.0, Firewire 400 and 800, and eSata ports, the latter with just a USB 2.0 connector. The Home Edition has USB 2.0, Firewire 400 and eSata, while the Essential is, again, USB-only.
Announced this week in the US, the My Book Studio Edition, Home Edition and Essential Edition 2TB external hard drives are available over there now. The Mac Edition 2TB will be available next month. Prices ranges from $330 to $380 (£226-260/€243-280).
The UK price for 2TB Essential will be £243. The price for 2TB My Book Studio will be £280. UK prices for other drives are TBC. ®
Reviews
Western Digital My Book World Edition 1TB NAS box
Cisco Linksys Media Hub 500GB home NAS
Samsung S1 Mini 1.8in external hard drive
Sponsored: Fast data protection ROI?