Wallet-stretching li-ion G-Wiz e-car goes on sale
How much is that quadbike in the window?
'Leccy Tech It's with a certain amount of trepidation what we bring you news of the asking prices for the latest e-cars you can actually buy here in the UK.
First up, London-based EV Stores is now stocking the 2008 Electric Car of the Year, the MyCar. The price? It starts at an eye-watering £9995 on the road.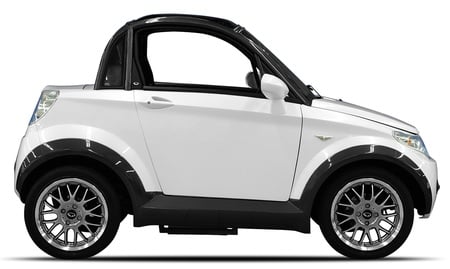 MyCar: expensive
The MyCar is described – presumably without irony – as a two-seater coupé which has a top speed of 40mph and a range of between 35 and 60 miles on a full charge of its lead-acid battery pack.
If you think it's expensive, wait until you see the price of the new lithium-ion battery equipped G-Wiz - heralded as "first on the streets" with this power storage tech. If you want to buy one of these from UK distributor GoinGreen you will have shell out £15,795.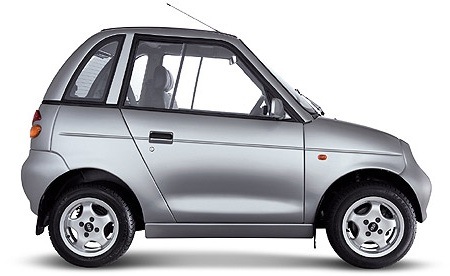 G-Wiz: even more expensive
For that you get a rear-wheel drive plastic car - sorry, quadracycle - that will top out at 51mph and go 75 miles between charges. You do get at three-year battery warranty, though.
Reg Hardware can thing of lots of words to describe those prices, none of them suitable for publication.
Roll on the Ampera... ®
Sponsored: Minds Mastering Machines - Call for papers now open