Elgato Turbo.264 HD hi-def H.264 encoder
120f/s iPod video encoding, anyone?
Comparing the original HD Xvid .AVI file with the H.264 transcode, the Turbo.264 HD yields a softer picture on a frame-by-frame basis, but one no less watchable for that. Knowledgeable users can undoubtedly tweak the pre-sets if they want to increase the sharpness a bit.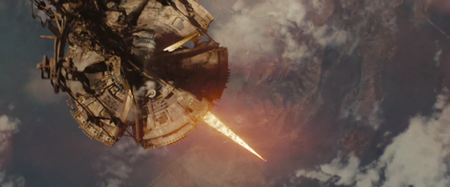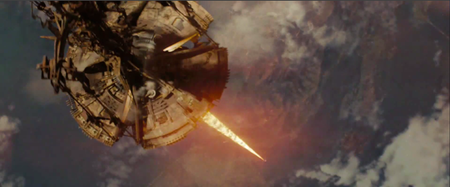 The source HD video (top) and the Turbo.264 HD's transcode (bottom)
Click each image for a full-size picture
All this comes at a price, through. The original Turbo.264 retailed for around £60. The new one's more than double that - £140 - partly due to the changing fate of Sterling but also because Elgato's upped the price.
There's another, less obvious price too: CPU performance. Previously, the Turbo.264 software delegated its entire workload to the dongle. The new version uses the host CPU much more aggressively to prepare video data for processing, which is one of the reasons why it deliver faster transcoding. The result is that it grabs a surprisingly high number of processor cycles. The benefit here is that the faster your CPU, the better transcoding speeds you'll get, but it also means it's much less of a run-in-the-background-and-forget-about-it product than before.
Set your Mac aside to let it churn through video, and that's not a problem. But it might be if you want your machine to do other tasks too. Whether that's good or bad depends entirely on you and your workload. Personally, we're happy to get the fastest possible H.264 encoding available on a Mac today.
Verdict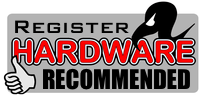 If you already have a Turbo.264 and you're not an AVCHD camcorder owner, the Turbo.264 HD is more 'nice to have' than 'must have'. If you use it casually, you probably won't want to cough up for the upgrade. For the serious video shooter, or if you about to embark on ripping your entire DVD collection to stick in your Mac Mini media centre, the time you'll save using the new Turbo.264 will be well worth the outlay. ®
More Mac Add-on Reviews...
| | | | |
| --- | --- | --- | --- |
| Elgato EyeTV DTT Deluxe | LG GP08NU10 | Elgato EyeTV 310 | Sennheiser MM50 |
Sponsored: Minds Mastering Machines - Call for papers now open

Elgato Turbo.264 HD hi-def H.264 encoder
Even faster iPod-friendly H.264 video transcoding, now with full HD support. Shame it's twice the price than before, though.