Apple Time Capsule
One network, multiple standards, simultaneously
Mac and Windows versions of Apple's Airport Utility configuration software are included on CD-Rom and, once installed, the program automatically detects the Time Capsule and then provides two options for setting up your network. More experienced users can click on the Manual button, which allows them to configure the wireless router settings for themselves, or you can just allow the Airport Utility to guide you through the process one step at a time.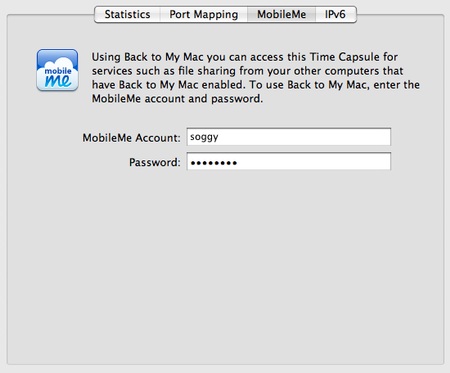 MobileMe subscribers get on-the-desktop access to their Time Capsules over the internet
As you'd expect from Apple, this process is pleasantly straightforward, and keeps the technical jargon to a minimum. The Airport Utility only recognises other Apple devices, so if you live in a densely populated area it won't bother to show you all the assorted BT HomeHubs and other wireless routers in the immediate vicinity.
The Airport Utility then prompts you to assign a name and password to the Time Capsule, and asks if you want to set up a new network, replace an existing Airport or Time Capsule unit, or simply connect the Time Capsule to an existing network.
In the past, we've found the Windows version of the Airport software to be a bit temperamental – almost as though it were reluctant to sully the homogenous purity of an Apple-only network by letting a Windows PC into the club. However, this time around, the Airport Utility ran perfectly well on our Toshiba laptop, and we didn't encounter any Mac-to-PC compatibility problems when setting up our network.
Once you've used the Airport Utility to configure the Time Capsule's network settings you can connect additional Macs and PCs to the network simply by using their standard networking features, so there's no need to install the Airport software on more than one machine. After we had done this our MacBook automatically asked us if we wanted to use the Time Capsule for regular back-ups using Time Machine, and our PC laptop also popped up a little message asking for the password and then displayed the Time Capsule as a network-attached hard disk.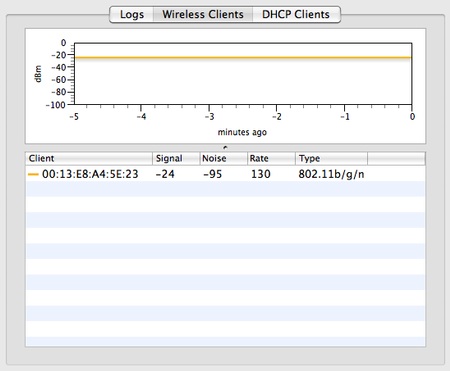 Keep tabs on wireless access
Up to this point, the Airport Utility had proved admirably straightforward and easy to use. However, it did seem to omit one important feature. When you click on the Time Capsule icon on your Mac or PC desktop, it opens to reveal a single folder simply named 'Data'. You can restrict access to this folder by setting up a password during the initial installation process, but the manual says nothing about creating private folders where individual users can store files and keep them from being seen by other users on the network.