Philips 42in Ambilight LED array TV
The best 1080p LCD TV yet?
But the main event here is the LED backlighting – a feature Philips calls Dynamic Backlight. Philips claims a massive contrast level of two million to one, which is impossible to measure outside of the lab. What matters, though, is that it means the TV should deliver plasma-like contrast levels.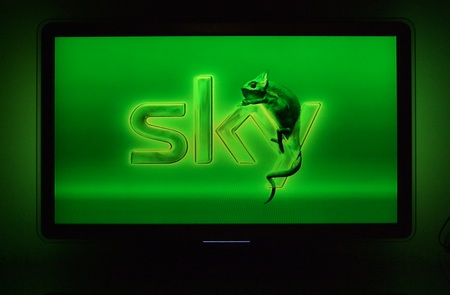 Plasma-like contrast?
Let's take the same white lettering on a black background test we used for the Samsung LED-backlit LE40A786 set. In the opening credits of Hitman, the tight white lettering was impressive. There was glint of grey between letters, but the light spill beyond the lettering was minimal. It wa certainly better than Samsung's screen managed on the larger white on black writing that opens the film Sleuth.
Beyond that, the black levels are largely strong, sharpening up dark images and giving them extra definition. The luscious island greenery of Lost looks succulent and the skin tones of the desperate marooned islanders bright but convincing.
But, excellent though the contrast levels and the colour palette are, with the out-of-the-box settings, the Samsung has the edge on the Philips. When you'd switched the Smart LED on, the LE40A786 presented more striking blacks and even more stand-out contrast instantly.
This is why the 42PFL9803 is only almost a runaway success. Sure, you can tune the Philips to match and even beat the Samsung's default settings, but the tweaking isn't straightforward, requiring lots of trial and error.
Still, the Philips screen exceeds the Samsung's capabilities when it comes to widescreen film with an aspect ratio greater than 16:9. On the Korean set, the black bars at top and bottom of screen glowed grey – something completely absent here.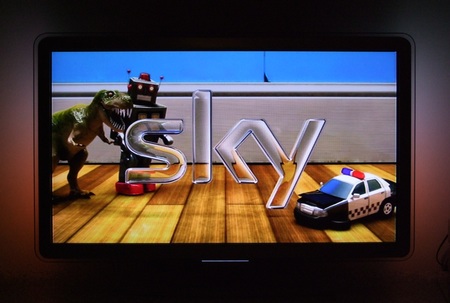 The Ambilight only illuminates the sides, not the top too
Philips hasn't included an equivalent of the demo feature which on the Samsung set divides the screen in half to show exactly how the image is improved by the fancy backlighting. Even if the result is underwhelming, seeing the difference between on and off is instructive and here it's an annoying omission.
Sponsored: Minds Mastering Machines - Call for papers now open