Pioneer BDP-51FD Blu-ray Disc player
Top-end performance at an affordable price
As with quite a few Pioneer remotes, the one that comes with the BDP-51FD has a layout that comes over a little fussy and busy, but after a while it proves itself to be easy to use, with useful little touches like a 'Home' button to get you out of trouble.

Busy
Navigation around a disc's menu structure and reviewing scenes is all reasonably rapid and as fast as you could want, but the BDP-51FD won't win any disc loading races - some of its rivals have it well beaten here.
But when it comes to picture quality, the Pioneer begins to leave the competition behind. We decided to be kind and give the BDP-51FD Casino Royale to get its teeth into. Detail is very good. In the opening scenes, you spot the scars that Bond has on his face from the fight that has already happened, but plays out in a gents' lav after the opening scenes.
But it's in movement that the BDP-51FD's most significant enhancement can be seen. The free-running scene through the building site has a renewed intensity and urgency. The player has an 8- to 12-bit colour depth converter which allows it to really squeeze all the potential out of the disc. Most Blu-ray master discs use 10- or even 12-bit colour, but this is then squashed to 8-bit on mass-market discs. During that process picture data is lost.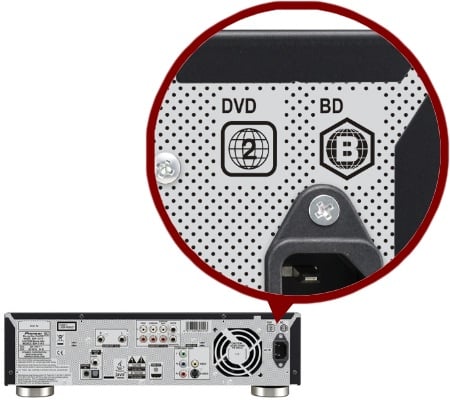 Region coded
Pioneer's up-convertor sniffs out the areas where data is most likely to have been lost and attempts to put it back. The machine certainly knows its onions - its colour reproduction has to be one of the very best at this price.