Sun banks future on multicore virtualization
Your data center needs a window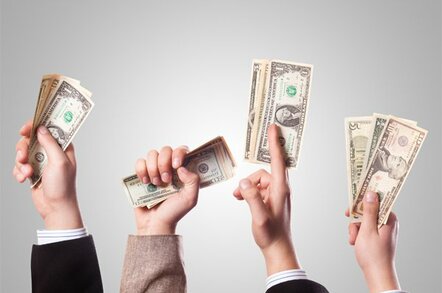 Multicore Expo Sever virtualization is at the top of most IT admins' to-do lists, but it's still has a long way to go in the development of management software, I/O technology, and storage technology before its full value can be realized.
Or so said Denis Sheahan, a Distinguished Engineer at Sun Microsystems, in a presentation at this week's Multicore Expo in Santa Clara, California.
Sun's Distinguished Engineer called server virtualization "a key technology to make the most of multicore systems." He should know, seeing as how his specialty is multicore CMT processors such as Sun's UltraSPARC T2 Plus, née Victoria Falls, which includes eight processing cores with eight threads each, plus the memory controller, I/O, and SMP support on the same chip.
Sheahan said that Sun will be moving to 16-core processors in the near future, which will result in their four-socket servers having a total of 512 threads. Needless to say, multicore programming challenges are no news to him.
"We've made a big bet on multicore," Sheahan said, adding that server virtualization is a technology on which Sun has "invested an awful lot of money."
According to a recent study published by Information Week, 65 per cent of major sites are implementing server virtualization now, 11 per cent are planning to implement it in the next 12 months, 13 per cent plan to implement it "at some time in the future," and 11 per cent have no plans for server virtulization.
Those 11 per cent puzzle Sheahan, who says - referring to server vendors - that "If you don't have a virtualization story today with your servers, you're not really in the game anymore."
As every IT admin knows, the benefits of server virtualization are legion and can reduce both capital and operating expenditures.
The efficiencies virtualization brings include higher levels of server utilization, especially as systems get higher core counts. Along with improved utilization levels come reduced hardware costs, lower power requirements, less need for cooling, space, and - and this may not please IT types - fewer admins required to keep a data center up and running.
Sheahan said that another need his customers have expressed is flexibility in the deployment of services throughout their data centers. "They really want to have a 'single pane of glass' where they can just manage the entire data center. They want to be able to move applications, they want to be able to provision servers really quickly, get as many systems up and running in as short a time as possible.
"The Nirvana for these customers," he said, "is that they would have a one-touch server, with the idea that they could have one person come into the data center, deploy the server, rack it up, power it on, and then everything else would be remote."
Customers also want a uniform management system, even for disparate systems - x86, Sparc, Power, whatever - all able to be managed from a single console that can move applications on-the-fly from one server to another.
Sponsored: Minds Mastering Machines - Call for papers now open