Mimosa mixes SharePoint, mail and files in one archive
Are customers making their mind up?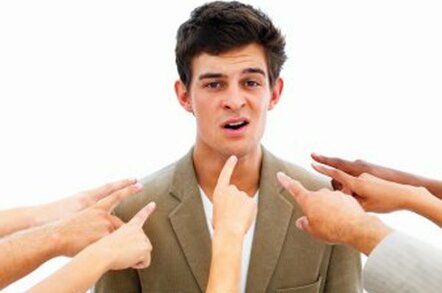 Email and file archiver Mimosa has added SharePoint archiving to its NearPoint product, meaning you can now protect, search and discover content in one aggregated mail, files and SharePoint archive.
Mimosa's product strategy is to make NearPoint's archiving, data protection and eDiscovery features a platform on which it layers content-aware applications to work with Exchange mail, unstructured files and now SharePoint. The idea is to build up a central archive embracing a wide range of content, which provides a point from which to search content to make sure it's compliant with the regulations affecting you, and to run eDiscovery requests when necessary.
There is a huge takeup of SharePoint, with 17,000 customers having 85m licensed seats. It's reckoned by NearPoint's product development veep Scott Whitney to be "probably the best collaboration software out there for document management".
NearPoint for SharePoint captures all SharePoint content - documents, lists, sites and site collections, site configurations and site metadata. It single instances it, not storing duplicated items. This single instancing operates across the mail, files and SharePoint content, thus lowering storage costs.
According to Whitney, SharePoint proliferation has been somewhat uncontrolled, and it's quite likely that there will be different retention periods and duplicated content in the many SharePoint farms that can be found in large customers' IT setup. The new Mimosa product can tidy this up and provide a central point for standard retention policies to be applied.
The first time NearPoint for SharePoint is run on a site, the entire set of content is captured. Subsequently only block-level change content is stored. Document version data is preserved. Once data is captured customers can recover specific SharePoint content or entire sites from the archive and they can start eDiscovery processes. Placeholders can be inserted in SharePoint to access previous versions of archived content.
Whitney said: "Deleted documents are far easier to recover than with SharePoint's own recovery form with its two-stage process." He says that when you use SharePoint's own recovery capability the recovered document's time stamps will be changed from those of the original document version thus putting compliance at risk and adding complexity to eDiscovery: "NP for SP has built-in item-level recovery and we don't compromise any of the metadata at all."
He also said: "You can, for the first time, do a comprehensive, and effectively cross-site, search, discovery and legal hold." Content in either Exchange, files or SharePoint that meets set criteria can have a legal hold status put on it, preventing its change or deletion.
NearPoint specifically supports SharePoint 2007, and the cost is $40/seat - but, if you add the SharePoint capability to an existing NearPoint Exchange and files installation, the cost drops to $24/seat. Whitney calls this the 'value meal' and says, "Compared to the price for SharePoint it's quite reasonable to get (recovery, retention, lowered storage management cost, and eDiscovery) from NearPoint for SharePoint."
Mimosa has 730 customers and has shipped product for just over three years, a pilot fish swimming around the Microsoft shark. If it can build up its single unified repository capability, adding support for more types of content, then it gets to keep on swimming.
One of the things it has to pay attention to is the development of online services, archives in the cloud. Whitney said the company is "looking at the cloud stuff. We need to break off the back half of the archive and put that stuff up in the cloud. We'll be looking at that in the fall." ®
Sponsored: Minds Mastering Machines - Call for papers now open