How to backup and restore your netbook
Duplicate your OS, updates, apps, documents, the lot
Installation is a doddle. If you're running Linux, open your terminal app and enter the following lines which will download the installer to your home directory then apply the correct file ownership settings and finally run the app.

wget -O aa1blinux http://sites.google.com/site/aa1backupinstaller/1/aa1blinux
chmod 755 aa1blinux
sudo ./aa1blinux

There's a Windows version, which you can download here. It's a .zip file - just open it up and run the installer inside.
With either version, you have to select the device which is going to become your bootable drive - most likely it'll be a USB device, and labelled /dev/sdb1 in Linux, or a drive letter in Windows. Click OK and the app will make your drive for you.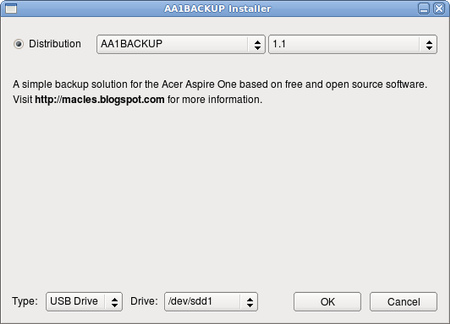 Click on OK, and the installer adds a very compact Linux distribution onto the USB drive and makes it bootable.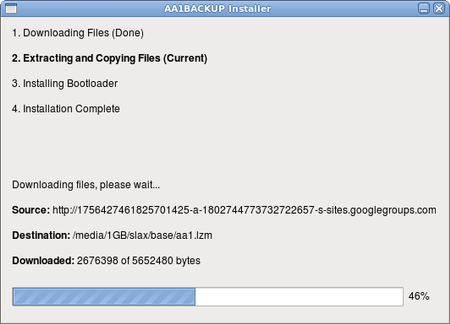 To back up your netbook restart it and select the USB drive in the boot menu. When it's started up, you'll be presented with just two options: backup and restore. Choose the former and your netbook's entire drive contents will be copied onto the USB drive - the USB equivalent of a recovery disc, with the added bonus that the backup already has on board any application and system software updates you've installed.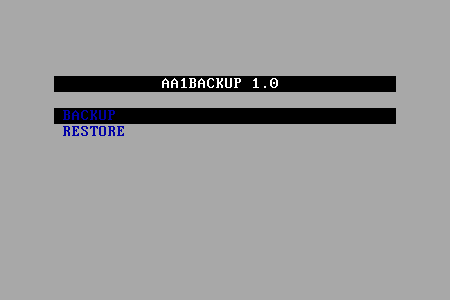 It'll only back up the first hard-wired drive so if, say, you have an Asus Eee PC 900 or similar, its second SSD will be ignored.
This is where PING wins over AA1Backup - you can run it again and back up other drives. It also backs up your netbook's Bios settings too. But it's less friendly for the novice. AA1Backup can't be beaten for simplicity. We recommend you try them both and see which of the two best meets your needs. ®
Sponsored: Minds Mastering Machines - Call for papers now open