Solwise 3.5G plus WLAN Mobile Server Router
DIY networks, wherever you go
You might want to think about an extension cable anyway, if you will be connecting a dongle. We're not convinced that plugging it into the MSR, where it's likely pointing down to the floor, is the ideal calculated to maximise 3G signal strength.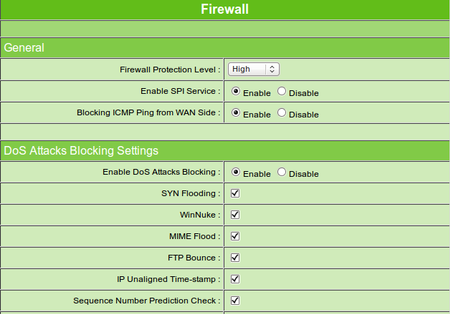 There's no shortage of security options
Solwise wants £60 for the MSR. From what we can tell from their websites, the likes of Netgear and Belkin no longer make travel routers, but you can find old ones still on sale for around £45. Cisco Linksys offers its WRT54GC 802.11b/g compact access point for a similar price. The aforementioned AirPort Express is £79, but brings you printer sharing, disk sharing and 802.11n.
The higher-speed Wi-Fi is nice to have, but by no means essential for ad hoc connections to hotel broadband links and the like. The AirPort Express' build quality is better than the MSR's though, and so is its Wi-Fi performance, but the Solwise box has a lot more functionality packed in. Both support up to ten connected users. We also like the fact that, unlike other products, both the MSR and the AirPort Express feature integrated AC adaptors so there's one less unit to worry about losing on your travels.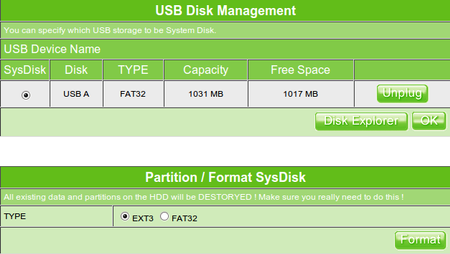 Add USB disks and share them
If you just want to quickly share a wired connection, go for the cheaper options. Take a look at the AirPort Express if it's fast Wi-Fi you want. But if you need 3G connectivity - on its own or as a fall-back - the MSR is the only real choice, especially if you want to share printers and hard drives while you're at it.
Verdict
Solwise's 3.5G plus WLAN Mobile Server Router is probably overkill for the traveller looking to share a hotel Ethernet connection among a number of wireless devices, but if you need something a little more heavy duty, with storage and printer sharing, and support for back-up HSDPA 3G connectivity - a small exhibition booth, perhaps? - it's well worth a punt. ®

Solwise 3.5G plus WLAN Mobile Server Router
It's not the best-built mobile wireless router we've seen, but it's certainly one of the most functional, packing in a stack of server and NAS features - and the ability to support HSDPA 3G connectivity.