Sennheiser MM50 for iPhone stereo headset
Time to chuck out your Apple set?
It's not all good news, though. We found the flush-fitted button on the microphone dongle hard to push when you're reaching for it by touch alone. The left cable's just too short to hold the mic away from your head in a position you can look down at it clearly, so most of the time you will be fumbling for the button blind.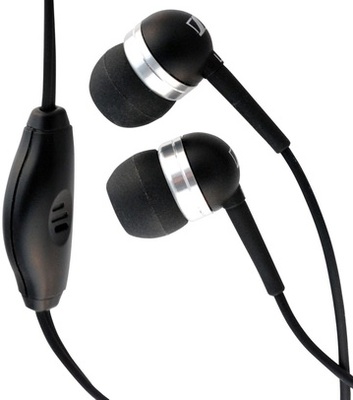 Great 'phones - shame about the mic pod
Contrast that with the dongle on the standard iPhone headset, which is not only much smaller and lighter, but the whole thing is a button. The MM50 unit is fine for emergencies, but for pausing music and skipping tracks, which we do all the time with our Apple set, we found it a poor substitute.
We're not convinced the sound pick-up's any better, either. It may be, but the it naturally hangs with the microphone pointing away from you.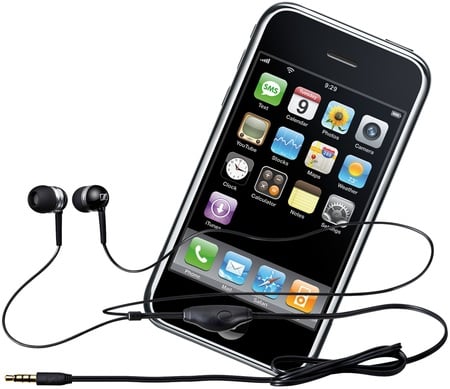 Perfect partners?
Incidentally, according to Sennheiser, the MM50s work with the new MacBooks - they're able to detect dongle-button presses and relay the commands to iTunes, allowing you to pause and skip tracks. With only a first-gen Air to hand, we can't confirm this, but it should be a boon to iTunes users and Skypers.
Verdict
Sennheiser's MM50s make for a darn fine pair of in-the-ear noise reducing 'phones. They don't make for a good mobile phone headset, as such, but we were happy to trade that for the much improved musical quality they gave us over the Apple 'phones. They're great value at the stock price of £60 and even more so for the sub-£50 you can get 'em for online. ®
More Earphone Reviews...

Ten of the best...
noise-isolating earphones

Orbitsound T3 Mobile

Sony Ericsson HBH-IS800

Noise-cancelling headphones
head-to-head test
Sponsored: Minds Mastering Machines - Call for papers now open

Sennheiser MM50 for iPhone stereo headset
A very nice set of decently priced noise-reducing earphones but a so-so phone headset.