HP sweet talks the hand that feeds IT
Now is the time to spend (on us)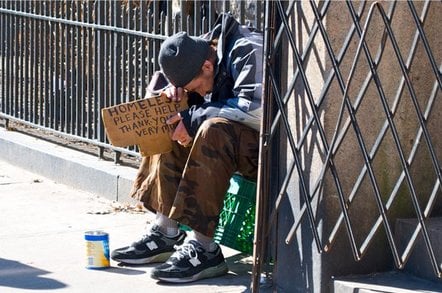 These days, no IT vendor seems to be capable of doing a plain, old-fashioned product launch. And now, with Hewlett-Packard owning Electronic Data Systems and giving IBM a run for the product and services money in the data centers of the world, it seems like everything has to have a services angle.
Hardware gets cheaper and cheaper every year thanks to Moore's Law, but HP, IBM, and hundreds of other key suppliers of IT are thankful that people are not transistors. People get more expensive every year (until you outsource them, but the process soon resumes), and they think up clever ways of solving IT problems that companies will pay hard-earned cash for.
So it is with HP's Technology Solutions Group behemoth, which is taking a multi-prong approach in trying to convince IT shops that now is the time to do an IT makeover. You should start building now, HP is saying, for the economic recovery that will inevitably come.
HP's top brass are assuming the worst for 2009. They say that the rest of the year will be as tough as the fiscal first quarter ended in January - hence the cost cutting and wage cuts on top of EDS-inspired layoffs at HP. But the company's sales pitch to customers today is that this is the perfect time to do IT projects.
"It is very, very challenging for customers," admits Deborah Nelson, senior vice president for marketing at HP's Technology Solutions Group, which is responsible for peddling servers, storage, software, and services. (Basically, everything HP does except PCs and printers and a smattering of financing). "CIOs are being asked to conserve cash, manage costs, and still deliver better technology."
But the stakes, it seems, are much higher. Citing statistics from the Corporate Executive Board, a hybrid market researcher and think tank based in the suburbs of Washington, D.C., Nelson says that during the last recession (which ran from 2001 through 2003 for all intents and purposes), 40 per cent of companies ranked in leadership positions by the CEB before the recession had lost that position by the time the recession was over.
"So making the right decisions, and getting the technology right, is really crucial right now," she says. "The thing to understand is that customers do not have to spend more money to drive changes."
And among the companies polled by the CEB, the average spending on innovation - new applications to chase new business - is twice as high among the best-in-class companies compared to the rest of the pack. Typically, that translates to spending two-third of an IT budget on maintaining the applications and systems they currently have and one-third on new code and innovation. And some companies are catching on to this idea or are learning from the last downturn.
Sponsored: Minds Mastering Machines - Call for papers now open